This article is more than 1 year old
Facebook's new hookup: A pair of submarine cables to link North America, Indonesia, Singapore
Zuck tired of US gov blocking his cables to Hong Kong, goes another route
Facebook has announced that it will build two new subsea cables to connect North America with Indonesia and Singapore. The two cables, named Echo and Bifrost, will be the first transpacific cables through the Java Sea.
"While these projects are still subject to regulatory approvals, when completed, these cables will deliver much-needed internet capacity, redundancy, and reliability," said a Facebook blog post.
Trans-Pacific cables most often take a northern route that sees their Asian landing points located in Japan, South Korea, China or the Philippines. Those that go across the middle of the ocean usually touch Guam, Hawaii or both.
Bifrost will only land in Guam, then head north of the Indonesian island of Sulawesi into the Java Sea and end in Singapore. Echo's journey starts in Northern California, includes a spur to Guam and a main branch passing south of Sulawesi into the Java Sea and then on to Singapore.
The Social Network™ claimed the cables will increase overall trans-Pacific capacity by 70 percent, meeting a need for reliable internet that has increased with the COVID-19 pandemic.
"We know that economies flourish when there is widely accessible internet for people and businesses," said Facebook magnanimously, ignoring the inevitable deluge of profit they will receive from the endeavor.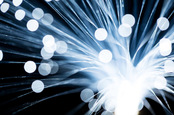 Google and Facebook abandon Hong Kong landing of new submarine cable
READ MORE
Partners for the project include Indonesian companies Telin and XL Axiata and Singapore-based Keppel. Indonesian telecom network provider, Alita, was contracted to deploy 3,000 kilometers of metro fiber in 20 cities in Bali, Java, Kalimantan, and Sulawesi.
Facebook has not, however, pointed out that earlier this month it quietly cancelled a US-Hong Kong proposed internet cable project for the third time in six months. The latest proposed cable, known as the Hong Kong-Americas (HKA) project, connected California with Taiwan and Hong Kong.
During the Trump administration, the Department of Justice made recommendations to the US Federal Communications Commission against linking the US to Hong Kong based on national security concerns, thus killing off Facebook's other attempts to install the subsea cables.
Facebook withdrew the HKA application under the Biden administration, based on "ongoing concerns from the US government about direct communications links between the United States and Hong Kong," according to a Facebook spokesperson. ®