South Korean regulator recommends Apple be prosecuted for hampering fair trade probe
Alleges staff took down the internet when investigators visited, even got a little physical
South Korea's Fair Trade Commission has recommended Apple's local outpost be prosecuted for hampering its investigations into its affairs and slapped it with a 300 million Won (US$264,000) fine.
A Wednesday statement by the Commission (FTC) alleges that when investigators visited Apple South Korea, they found the internet and intranet turned off and therefore could not inspect Apple applications or access data relevant to their probes. Apple staff dragged their heels when asked to restore access.
The statement also alleges that senior Apple execs prevented investigators from entering the company's offices, with an official's arm pulled during a visit. Apple also did not allow access to meeting rooms, further hampering investigators ability to do their jobs.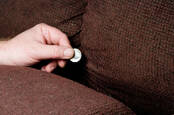 Apple coughs $84m to settle South Korean market abuse case
READ MORE
The FTC says its visits were preceded by assurances that its officers would not alter data in any way, suggesting Apple could not legitimately claim data security as a reason for its actions.
The alleged incidents took place during the FTC's investigation into Apple's dealings with local mobile carriers, which saw Cupertino strong-arm them into paying for advertising and even for repairs of in-warranty iThings.
Apple settled that case in 2020, for around $84m.
The FTC seems keen to score a win in this new case, as its statement notes this is the first time it has issued sanctions against a company for obstructing access to data. ®