Indian business tech spending dips in 2020's final quarter, lockdown workers helped boost router sales
Good times for NVMe-based flash arrays and Cisco
India's overall network and storage market both showed declines in the final quarter of 2020 due to lingering work and school from home measures and banking organizations spending less on storage.
India's overall networking market declined 4.2 per cent year-on-year in Q4 2020 while the external storage market declined 15.6 per cent by vendor revenue, said IDC in quarterly trackers released this week.
When it came to the networking market, COVID slowed down campus investments in enterprise WLAN (-26.3 per cent) while the expanded work-and-learn from home market for consumer gateway routers soared a whopping 57.8 per cent.
The Q4 2020 year-on-year results saw a fall in switching revenues (-11.1 percent), expansion of router sales to telecom service providers by 30 per cent, and an overall WLAN growth of 8.8 per cent, despite the shrinking enterprise WLAN market. Application delivery controllers also grew by 22.9 per cent as workloads shifted to the cloud.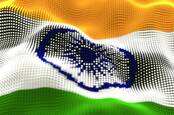 India's Big Four services champions want to become software vendors
READ MORE
Cisco dominated the scene with over 50 per cent of the vendor revenue market share for both Ethernet switches and routers. For WLAN, Chipzilla came in third place with 12.3 per cent, following TP-Link (33.2 per cent) and D-Link (21.7 per cent). However, Cisco and Hewlett Packard Enterprise were back on top for the admittedly shrunken enterprise class WLAN market.
"The networking ecosystem is undergoing a paradigm shift in terms of vendors partnering with multiple cloud providers that enable seamless access to IaaS and SaaS applications in a secured manner," said Sudharsan Raghunathan, a senior market analyst for IDC.
Storage spending was down due to less demand from banking organizations and tapered by growths in manufacturing, central government, security and investment services, the analyst house reports. The high and low ends of the market took the biggest hits.
All-Flash-Arrays had a big moment across industries as they grew to 39.6 per cent of the entire external storage market. NVMe-based flash arrays were particularly on trend due to performance for price point and are expected to continue as the go-to storage media.
IDC predicts single digit CAGR growth in the networking market, with 5G routers and adoption of other emerging tech driving the modest growth. However, a potential next wave of the pandemic in India could damper growth, particularly for Ethernet switches.
"The prolonging remote working scenario will also promote more cloud delivered models of SD-WAN wherein employees working from home would be able to access cloud applications without hardware dependency," said Raghunathan.
Meanwhile, external storage systems, an area where Dell Technologies leads with 30.4 per cent market share by vendor revenue, are expected to undergo significant growth in 2021.
"Digital Transformation is no longer a choice, forcing organizations to revisit their architectures to accommodate data proliferation from edge to core to cloud," said Dileep Nadimpalli, research manager at IDC India. ®