This article is more than 1 year old
Another SAP in the face for Oracle: Alphabet soups up financial software by moving off Big Red systems
Nothing to do with THAT court case or lack of Oracle certification on GCP. Nope. Definitely not
Google owner Alphabet has switched from Oracle to SAP for its main financial software in a move that has dented Big Red's share price.
The timing of the news, which first appeared on CNBC, is also likely to raise eyebrows, coming as it does on the heels of Google's victory over Oracle in the long-running Java code dispute.
Alphabet and Google's core financial systems will move to SAP in May, Google apparently told employees in an email. Alphabet will continue to run various other Oracle systems, however, according to the outlet's sources.
Oracle has refused to comment on the story.
The move is likely to be in response to the tetchy relationship between the two tech giants in their respective markets. While they compete in cloud infrastructure, Oracle has been reluctant to authorise its databases and applications in the Google Cloud Platform, currently third in the market ahead of Oracle.
Oracle software is not authorised for Google Cloud environments but running Oracle Database on a Google Cloud bare metal solution is possible, although Oracle says it is "manual and customer managed, which can be significantly more expensive to set up, run, and maintain" than the Oracle cloud alternative.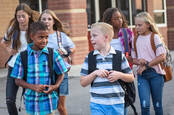 You wouldn't know my new database, she goes to another school: Oracle boasts of earthshattering tech the outside world cannot see
READ MORE
A Google spokesperson said: "Google Cloud actively enables Oracle's customers to run their Oracle database workloads on Google Cloud through our Bare Metal Solution. But that's entirely separate to our decision as an enterprise customer of financial software to transition our financial systems from Oracle to SAP."
SAP has yet to officially comment on the story, although a slew of executives took to Twitter with quips difficult to interpret as anything other than gloating.
"Smart move! You're in good company, Google," said SAP chief marketing and solutions officer Julia White.
In 2017, SAP announced a partnership with Google to support its application software on the GCP. That partnership has been affirmed and expanded several times since, including the addition of a SAP data centre on the Google cloud infrastructure.
The news also throws a spanner into the ongoing Oracle-SAP bunfight over which users are switching to whose software and how quickly.
In March, Oracle CTO and founder Larry Ellison took up a large chunk of the company's earnings call, and we assume other participants' will to live, by listing 100 customers he claimed had moved their ERP from SAP to Oracle.
This litany was in response to SAP CFO Luka Mucic saying in September last year that he was not aware of any "competitive replacement" from SAP to Oracle.
The bean-counter's statement was, in turn, a response to an earnings call claim from Ellison in March last year that Oracle was working with 10 of SAP's largest customers and plans to announce deals with those firms.
So far, so childish. Can we agree that Oracle gets its 100 users, including Birmingham City Council, SAP gets Alphabet, and we can all move on? ®