This article is more than 1 year old
Japan tests digital currency, because all the cool kids are doing it already
Starts year-long proof of concept for the basics, meanwhile China is already testing cross-border crypto-payments
The Bank of Japan (BoJ) has announced it will study the feasibility of a Central Bank Digital Currency (CBDC).
"In [proof-of-concept] Phase 1, the Bank plans to develop a test environment for the CBDC system and conduct experiments on the basic functions that are core to CBDC as a payment instrument such as issuance, distribution, and redemption," said a Monday announcement, that added this phase will last until March 2022.
Assuming concepts are satisfactorily proven, the Bank could issue regulations and a pilot program that involves payment service providers and even actual end users, according to executive director of BoJ Shinichi Uchida.
Uchida said in a speech in late March that the institution he leads has no current plans to issue CBDC but that it was important to have the technology ready. His remarks included the following:
"Safe and convenient payment and settlement systems will be developed using the technology of the time, and it is therefore uncertain whether CBDC will be required or not. However, given the current factors at play, including technology and developments at home and abroad, there is a reasonable possibility for CBDC to provide a means of payments and settlements and for such systems to become global standards."
Japan is far from alone in its pursuit of a digital currency: The Bank for International Settlements found [PDF] around 60 percent of the 60 central banks it surveyed were in the proof-of-concept stage of developing their bit-based bucks.
Japan is late to the game compared to neighboring China, which at home has already gone so far as to give away its currency in lotteries and as Chinese New Year red packet gifts, to test it for everyday transactions. The nation plans to show off its Digital Yuan to visitors at the Winter Olympics in early 2022.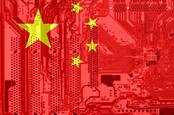 China to detail tech self-sufficiency plan at showcase 'Two Sessions' meetings
READ MORE
China also plans to use its Digital Yuan as a means of extending its global influence by making it an instrument for cross-border transactions. The Middle Kingdom has started cross border tests with Thailand and the UAE, as well as Hong Kong, in what is seen as an effort to offer an alternative to the US dollar and a way of domestic fintech companies under control.
Control of the Chinese populace is also on the agenda. While some cryptocurrencies are untraceable or difficult to trace, China's central-bank-backed legal tender will be completely monitorable by design.
India seems to agree with the appeal of keeping digital currencies trackable. Earlier this year the country signaled its intention to create a digital currency and to ban private crypto-cash. ®