This article is more than 1 year old
They said it'd never happen, but here we are in the year of our Lord 2021 and Microsoft has its own OpenJDK flavour
Timing is everything
It may be chilly in the UK this week, but that is nothing compared to the state of Hell as Microsoft continued its support of OpenJDK.
A preview of the Microsoft Build of OpenJDK was announced today in Long Term Support guise. The distribution includes binaries for Java 11, based on OpenJDK 11.0.10+9, on x64 server and desktop environments for macOS, Linux, and (of course) Windows.
The company has come on quite some way since its tentative signup with OpenJDK back in 2019, noting that Microsoft "and its subsidiaries are heavily dependent on Java in many aspects."
For sure – Java is certainly a popular choice for enterprise workloads on Microsoft's cloud platform.
Also in 2019, Microsoft started bundling Java outfit Azul Systems' Zulu Embedded with SQL Server 2019 and observed that OpenJDK lacked a support vendor (although we noted at the time that Red Hat might have something to say about that).
By 2020, the company had released its first crack at porting OpenJDK to Windows 10 on Arm, a nod to a possible future for the processor in Microsoft's data centres as well as its pricey Surface Pro X. That port also proved handy in efforts to get a version up and running for macOS on Apple Silicon.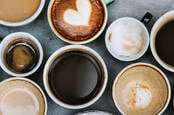 Total Eclipse team's new start: New Adoptium working group will promote free open source Java runtimes
READ MORE
As well as the Microsoft Build of OpenJDK 11 (using the same build scripts as the Eclipse Adoptium project and tested again the Eclipse Adoptium Quality Assurance suite), the company has also emitted an Early Access release of Java 16 for Windows on Arm.
It's not all entirely good news, however. The company warned that the binaries "may contain backported fixes and enhancements we deem important to our customers and our internal users," not all of which will have been formally backported upstream. This might leave a few knickers twisted, although Microsoft insisted that doing so would allow it to "expedite improvements and fixes much faster, while we proceed to upstream those changes in parallel" and, anyhow, those changes not immediately backported would be "clearly signposted in our release notes."
The company plans to make the Microsoft Build of OpenJDK the default distribution for Java 11 across Azure-managed services later this year. Over 140,000 of its 500,000 Java Virtual Machines are also based on the distribution.
And for other Azure services? "Customers can bring their JDK of choice including Microsoft Build of OpenJDK." ®