Post Office awards Fujitsu a £42.5m contract extension for the IT system behind wrongful subpostmaster prosecutions
Yes, that Horizon branch office management IT system
The UK Post Office has awarded Fujitsu a £42.5m contract extension to run the Horizon IT system, faults in which led to dozens of subpostmasters being wrongly prosecuted.
In December last year, the Court of Appeal formally cleared six subpostmasters of criminal convictions including false representation, false accounting, fraud and theft. Some of their convictions date back to 2004.
The ruling followed an October statement from the Post Office, which said it would not oppose 44 out of 47 appeals.
The Post Office had relied on evidence from its Fujitsu-made Horizon branch office management IT system when it privately prosecuted a large number of subpostmasters during the 2000s and early 2010s.
Though the system was known to throw up accounting errors, managers kept this from subpostmasters. Faced with large shortfalls between reported revenues and actual takings, some desperate subpostmasters resorted to putting their own money into their franchised branch offices to balance the books.
When Horizon continued to throw up discrepancies, Post Office managers accused subpostmasters of stealing money from the public-sector body. Private prosecutions and criminal convictions followed. At least one subpostmaster later took their own life.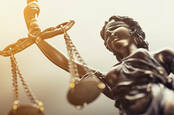 Exonerated: First subpostmasters cleared of criminal convictions in Post Office Horizon scandal
READ MORE
In October last year, Parliament's Business, Energy and Industrial Strategy (BEIS) Committee launched an inquiry into the Horizon IT court cases. It said in a statement it would return to the issues raised once the Independent Review into Post Office Ltd had been completed.
But for the time being, the Post Office and Horizon supplier Fujitsu have extended their relationship, which began in July 1999.
The Horizon Agreement for the provision of certain services, including services in respect of the HNG-X system, was set to expire on 31 March 2023.
"In order to prepare the Horizon Agreement for expiry and in order to receive transitional support from Fujitsu Services following such expiry, the Horizon Agreement will be extended for a term of an additional one year to 31st March 2024," the Post Office said in a contract award notice. It also retains the option of a one-year extension with the Japanese supplier.
"In parallel, Post Office continues to revise and develop its system architecture and service delivery model," the notice said.
The Post Office offered further reasons for extending Fujitsu's Horizon deal.
According to the government-owned private company, Horizon is a "highly complex, legacy platform, written in outdated versions of software languages." It incorporates financial services, banking, government services, mails, and retail systems, and has "an inflexible monolithic architecture that makes technology change difficult."
"It was not designed for multi-channel digital operations," the notice said.
For "economic and technical reasons," the service could not be provided by any organisation other than the original contractor before the expiry of the Horizon Agreement "because of the specific interoperability requirements and the highly complex nature of the existing infrastructure and the Authority's business model and operating procedures," the Post Office said.
"A change of contractor would result in disproportionate technical difficulties in implementation as well as operation and maintenance." ®