This article is more than 1 year old
Redis Labs doubles value to $2bn in 9 months with $110m Series G funding round
SoftBank's Vision Fund 2 steps up to boost the coffers of NoSQL database biz
Redis Labs, a commercial backer of the open-source key-value store database Redis, has secured $110m in funding, with backers including Softbank Vision Fund 2.
The Series G round values the company at around $2bn and is led by Tiger Global, a private equity firm with a hedge fund background, and includes existing investor TCV. The three investors will separately acquire additional ownership as part of a $200m secondary transaction.
The open-source Redis database has been making waves of late and was named the most popular database on Amazon Web Services in a Sumo Logic study of 2,100 companies. Its popularity as a database, a cache, and a message broker in modern cloud architecture provides an explanation for its position in the AWS ranking.
But Redis Labs, which provides the paid-for commercial platform Redis Enterprise, is hoping to broaden the appeal of the NoSQL database. Speaking to The Register in 2019, Redis Labs CTO and co-founder Yiftach Shoolman said the company wants to continue changing the perception of Redis from being a cache to "a real database."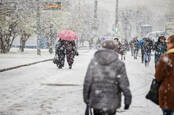 A flurry of data warehouse activity surrounds Snowflake's staggering $120bn valuation
READ MORE
Last year, Redis Labs launched RedisAI to deploy ML models, run inferencing and monitor performance within the database, calling it an "AI serving platform" for use in fraud detection and IoT monitoring, for example.
The company was founded in 2011 by Ofer Bengal, now CEO, and Shoolman. It has doubled its nominal value in less than nine months. Last August, the firm secured $100m in a funding round that sets its valuation at an estimated $1bn. It has raised $347m investment since its inception.
The open-source Redis database was maintained by Salvatore Sanfilippo, better known by the nickname antirez, before he stepped down in June 2020. The project saw its first release in 2009.
Redis Labs will be hoping to follow in the footsteps of Databricks and Snowflake in balancing the data-plus-cloud-equals-megabucks equation. The former was valued a $28bn in a Series G funding round in February and the latter may well end up being written up as a hype-cycle case study after its post-IPO valuation hit $120bn, up from $1.8bn just three years earlier. ®