This article is more than 1 year old
DARPA adds RISC-V to its Toolbox: Defense researchers can get special access to SiFive chip designs
Labs offered tech by Arm as well as its upstart rival and others
Engineers and scientists working on American military research programs can now access RISC-V processor core designs and associated blueprints through DARPA's Toolbox, and use the technology in their prototypes and experiments.
The RISC-V chip designs will be provided by SiFive, which late last week announced a Toolbox licensing agreement with DARPA aka the US government's Defense Advanced Research Projects Agency.
Toolbox attempts to lower the barriers and costs for entry into the world of chip design and manufacturing, at least for DARPA projects.
Essentially, if you are participating in a DARPA research program, and that involves making your own custom silicon, you can hit up Toolbox-approved suppliers to get cheaper and easier access to chip designs and tooling for making your non-production prototypes and the like. When your silicon is tested and ready for commercialization, you can go back to the supplier and hammer out a suitable supply deal.
And thus SiFive now sits on the Toolbox roster alongside other names you would expect to see in this kind of semiconductor engineering initiative: Arm, Lattice, Flex Logic, Rambus, and so on. That doesn't necessarily mean that researchers are going to use RISC-V; though, as in all areas of technology, competition between vendors is a good thing. For instance, Arm lately offered more flexible licensing for its chip designs most likely in response to SiFive's approach, which typically involves no upfront costs.
"SiFive's DARPA Toolbox licensing agreement removes the complex negotiations and purchasing requirements typically encountered by new researchers and startups," James Prior, SiFive's head of global communications, told The Register on Tuesday.
"Once a program reaches the stage of entering production, SiFive's expertise in producing chips can be leveraged as normal, per the terms of the DARPA Toolbox program. It is expected that programs at this stage will be able to fundraise for forming a company and building a business around their newly-developed solution."
SiFive's DARPA Toolbox licensing agreement removes the complex negotiations and purchasing requirements typically encountered by new researchers and startups
The SiFive blueprints available through Toolbox include 64 and 32-bit processor cores that are compatible with the open-source RISC-V instruction set architecture specifications as well as glue logic to connect together CPUs and memory and add other features.
Fabricating semiconductors can be an expensive and arduous process, and it is something SMEs, academics, and smaller research labs can rarely afford, and non-chip big biz may be unwilling to wager large sums on. DARPA wants to make this process cheaper and easier for said groups, at least at the research, design, and evaluation stage.
"DARPA Toolbox participants benefit from simpler and lower-cost access to IP without having to negotiate licensing and access terms, leaving them more time to advance science to benefit the nation," Serge Leef, program manager at DARPA Microsystems Technology Office, said in a statement. "SiFive's participation in the program will enable research and development based on their wide range of configurable IP based on the open specification RISC-V ISA."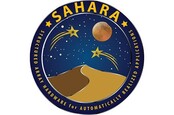 DARPA picks Intel to automate conversion of FPGAs into ASICs for military applications
READ MORE
It makes sense for Toolbox suppliers to cut DARPA program researchers special deals because they stand to make bank if these prototype chips turn into real commercial products that are purchased in volume by the military and others.
Engineers can get access to SiFive's Core Designer and Custom Instruction Extension software, as well as tools for tracing, debugging, and security features like a hardware cryptographic accelerator, we're told.
"We expect a broad range of applications for our IP. The DARPA Toolbox Initiative aims to help researchers behind DARPA programs get access to tools and IP easily. SiFive's portfolio is broad, ranging from application-capable cores suitable for multi-core clusters to area and power-optimized embedded cores," Prior added.
"RISC-V is of interest to DARPA researchers due to its academic heritage and open-standard nature. By making SiFive Core IP and tools available to DARPA researchers as part of the Toolbox initiative, SiFive is making the adoption and use of RISC-V simpler and easier, removing licensing and design hurdles from R&D teams paths."
Other names in the Toolbox include QuickLogic, Tortuga Logic, CEVA, and Verific Design Automation. ®