This article is more than 1 year old
Remember AMD, Xilinx were merging? Shareholders give thumbs up to $35bn deal
Let's see what the regulators say
Shareholders in AMD and Xilinx on Wednesday approved their massive proposed merger.
"The Xilinx team is one of the strongest in the industry and we are thrilled to be joining AMD," said Xilinx CEO Victor Peng. "Our shared cultures of innovation, excellence and collaboration will enable us to accelerate growth in the data center and pursue a broader customer base across more markets as a combined company."
Following rumors last year, in October AMD announced its $35bn all-stock plan to acquire Xilinx, a captain of the FPGA market. Xilinx's chief rival is Altera, which Intel snaffled in 2015.
Xilinx and AMD are an interesting match up because AMD, say, pair its Zen x86 server microprocessors with Xilinx's FPGAs to form packages of compute with customizable acceleration bolted on. Interestingly enough, Xilinx uses Arm cores in its higher-end arrays to perform processing. With the rise of DPUs and SmartNICs, Xilinx could be useful for AMD – assuming this is more than AMD flexing its market cap.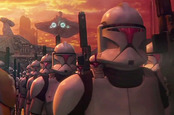 Attack of the clones: If you were relying on older Xilinx FPGAs to keep your product's hardware code encrypted and secret, here's some bad news
READ MORE
"Our acquisition of Xilinx marks the next leg in our journey to establish AMD as the industry's high performance computing leader," AMD President and CEO Dr Lisa Su said.
"The Xilinx team is one of the strongest in the industry and we are thrilled to welcome them to the AMD family. By combining our world-class engineering teams and deep domain expertise, we will create an industry leader with the vision, talent and scale to define the future of high performance computing."
Xilinx is also a significant player in the infrastructure of cellular networks, with its Versal chips used in equipment from the big three vendors in the field: Ericsson, Nokia, and Huawei. As a US company, Xilinx is blocked right now from doing business with China's Huawei, leading to layoffs, although Samsung is a new customer.
Competition watchdogs still need to sign off on the deal. It is expected to close by the end of this year. ®