Greenland's elections just bolstered China's tech world domination plan
Wait... what? Strap in for the story of an Australian rare earth miner, partly owned by China, and worries about uranium dust
The future of a China-backed rare-earth mining operation in southern Greenland has become uncertain following an election in which one of the winning party's key policies was opposition to an Australian mining company.
That's a lot to digest, so let's unpack it all.
Greenland Minerals is an Australian mining company that wants to develop a mine in Kvanefjeld, Greenland, that it says "is positioned to be a future cornerstone to global rare earth supply."
The project consists of three linked deposits comprising up to eleven million tons of neodymium, cerium, lanthanum and other rare earths.
Rare earths matter because they're necessary to build electronics, batteries and wind turbines.
China has the world's largest reserves of rare earths, a happy strategic accident that it has never used to make life hard for other nations. But the world is aware of China's advantage - the Biden administration included rare earths in its review of strategic supply chains and how best to secure them. Resources companies are super-keen to find alternative sources.
And one of those keen companies is China's Shenghe Resources, which is the largest shareholder in Greenland Minerals with a 10.5 percent stake.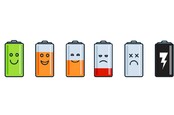 Watt's next for batteries? It'll be more of the same, not longer life, because physics and chemistry are hard
READ MORE
The geopolitics of that stake matter less in Greenland than the potential environmental impact of the mine, which is home to uranium as well as rare earths. As the mine is close to the town of Narsaq, and to the sea, locals worry about the impact of radiation.
So controversial did the mine become that Greenland's ruling coalition fractured over whether it should be approved, necessitating a snap election conducted on Tuesday, April 6th.
That election saw the pro-environment Inuit Ataqatigiit (IA) party, which opposes the mine, win 36.6 percent of the vote and the largest bloc of 12 seats in the 31-seat Inatsisartut.
The Greenlandic Broadcasting Corporation's coverage of the election says the party "will not give the Australian company Greenland Minerals permission to extract rare earths."
Greenland Minerals is certainly worried by the election result: it has paused trading of its shares on the Australian Stock Exchange, telling [PDF] investors it will soon make an announcement about its affairs.
Shenghe Resources may take a hit as a result of Greenland Minerals' woes. But Shenghe has other rare earth interests, and if Kvanefjeld doesn't go ahead China's reserves will face less competition. And we all know what happens when supply falls, but demand rises.
And let's not forget that former US President Donald Trump expressed interest in buying Greenland in 2019, the same year he placed sanctions on Chinese tech companies. ®