This article is more than 1 year old
Toshiba launches cloudy managed IoT database service running its own GridDB
And ponders whether to let itself be bought by private equiteer CVC for $20bn
Toshiba has received an offer to go private.
The Japanese company has acknowledged [PDF] media reports that CVC Equity Partners has tabled a $20bn acquisition offer.
Toshiba's response is a terse, stating it will "ask for further clarification and give it careful consideration", then "make a further announcement in due course".
Investors have been displeased with Toshiba for years. In 2015 the company admitted inflating profits after a probe of its accounting practices. More recently, investors sought an independent investigation into whether senior executives had unduly pressured shareholders in pursuit of their own re-election.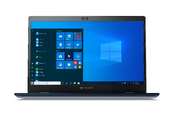 Toshiba formally and finally exits laptop business
READ MORE
Acquisition by a private equity firm would ease pressure to reform company governance, or at least those aspects of governance related to operating as a listed company. However private equiteers are ruthless in their pursuit of value, so Toshiba and its bosses would not be off the hook.
If CVC Partners succeeds in acquiring the company, it will find itself operating a database-as-a-service company, as earlier this week Toshiba announced it had entered that market with its very own database.
The product is called "GridDB". Toshiba claims it leaves MariaDB and Cassandra eating dust and is "a next-generation open-source database that makes time series IoT and big data fast, and easy". The database links to Fluentd and Azure IoT Edge and can be operated with JDBC and WebAPI .
The new "GridDB Cloud" sees Toshiba deploy the database in one of six configurations, then operate it as a managed service. Prices start at ¥295,000 per month (US$2,700).
Toshiba hasn't said where it will run the database, but it is already present in the AWS marketplace and on GitHub. ®