This article is more than 1 year old
'Can COVID-19 vaccines connect me to the internet?'
It's not The Register asking. The question comes from the official Australian government vaccine advice service (and the answer is 'No')
Australia's Department of Health has included the question "Can COVID-19 vaccines connect me to the internet?" on its vaccine advice page.
The answer to the question is a firm: "No."
"Some of the mRNA vaccines being developed include the use of a material called a hydrogel, which might help disperse the vaccine slowly into our cells," states the answer, adding: "Bioengineers have used similar hydrogels for many years in different ways. For instance, they've used them to help stem cells survive after being put inside our bodies.
"Because of this, some people believe that hydrogels are needed for electronic implants, which can connect to the internet."
The government department's FAQ also answers in the negative to the question: "Do COVID-19 vaccines contain a microchip or any kind of tracking technology?"
"None of the COVID-19 vaccines in development contain software or microchips," is the answer. "They cannot be used to track people."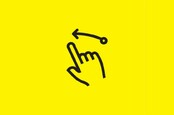 Australian police suggests app to record consent to sexual activity
READ MORE
Australia, sadly, has a decent cohort of conspiratorial thinkers willing to share all manner of silly material. Facebook recently suspended a member of parliament from posting for a week after he repeatedly shared virus-related misinformation. The MP has since associated with a celebrity chef who was last year fined for claiming an AU$14,990 (US$11,400) device called a "BioCharger" – essentially a lamp that looks like set-dressing from Blake's 7 - could cure COVID and fix plenty more of what ails you.
To knock that stuff on the head, Australia's Health Department created an Is it true? page to combat misinformation.
By way of comparison, The Register checked out governmental vaccine advice from the USA, Singapore and India. None ask the same tech-related questions as Australia, although Singapore shares a question on whether vaccines modify recipients' DNA.
The answer is no in both countries. ®