This article is more than 1 year old
Cisco takes small steps towards IT-as-a-service, more software-defined networking
For compute and SD-WAN only, with plenty of details not yet in place
Cisco has taken steps towards IT-as-a-service with a new "Plus" offering launched last week at Cisco Live.
The core of the new offering, which will appear later this quarter, is that you'll be able to buy bundles of Cisco SaaS and hardware, paid for under a single subscription. Cisco, or a partner, will own and manage the equipment that runs on your premises. You'll pay for an agreed amount of usage, with the possibility to scale up but not always to burst into temporary capacity.
The networking giant will offer Plus for compute and network-as-a-service.
The compute service covers UCS servers, storage suppliers that Cisco will reveal at some future point, and Cisco networking kit and Cisco's existing SaaS tools like Intersight to manage hybrid clouds. The compute product will offer variants for bare metal, edge computing, desktop virtualisation, data centre networking, and vanilla server virtualisation.
The network-as-a-service offering, which won't emerge until late in 2021, will focus on SD-WAN, a field in which Cisco again has plenty of SaaS assets, including its Viptela portfolio. We're told the offering will also include ThousandEyes and AppDynamics, which are already SaaS.
The Register understands that over time Cisco Plus will also see the packet-pushing giant offer more of its networking stack as software, as doing so works well in a subscription arrangement.
Cisco itself will be the entity behind Plus, not Cisco Capital as is the case with Chipzilla's EasyLease. Oh, and for what it's worth, Cisco's blurb for EasyLease says it lets you "Bundle hardware, software, subscriptions, services, and third-party products on one contract."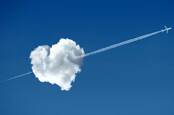 Dell aims to become APEX creditor under new ITaaS plan
READ MORE
However, EasyLease is aimed at smaller businesses. Cisco Plus will be targeted to larger users, but also at those who don't have IT teams of sufficient size, skill, or inclination to run on-prem infrastructure.
Cisco hasn't sorted all the details of the offering. As we dug into Cisco Plus, we were told that service level agreements will be offered, but they're not yet firm. We also learned that while buyers can choose between Cisco or a partner as their supplier, the actual support provider may be one or the other but there's no point at which Cisco automatically gets the job. Off-site support will be preferred, whoever delivers it.
As noted above, Cisco's choice of storage partner is also yet to be revealed – a curious fact given Cisco already has deep ties with NetApp across their FlexPod and HyperFlex collaborations, plus tie-ups with Pure Storage.
Also absent, to date, is how licensing for application vendors works with Cisco Plus. Information on the VDI option links to HyperFlex data that describes solutions based on VMware, Citrix, or Microsoft but that's a way short of offerings like Nutanix-on-GreenLake that sees the hyperconverged upstart resold as-a-service by HPE. Cisco Plus also doesn't extend to client devices, unlike Dell's Apex ITaaS.
Perhaps Cisco has more details will emerge once the product is properly launched, rather than a big moment in a conference keynote. The Register will try to ferret them out. ®