India's open-source community challenges crypto-busting content-removal and ID-recording Code
Object to 'undue burden of compliance on volunteer communities'
---
India's Software Freedom Law Center has assisted an open-source developer and advocate to challenge the nation's new Intermediary Guidelines and Digital Media Ethics Code on grounds it imposes unfair burdens on developers.
A petition [PDF] to the Kerala High Court filed by Praveen Arimbrathodiyil, a free and open-source software (FOSS) developer, former Pirate Party candidate, and volunteer member of the Free Software Community of India, points out that numerous open-source projects are covered by the new Code.
Arimbrathodiyil's petition argues that software such as the open Extensible Messaging and Presence Protocol (XMPP), or the Diaspora messaging tool, could therefore covered by the new code's requirement for users to be identifiable by Indian authorities and for messages to be decryptable. Another argument points out that even if Indian organisations apply the Code locally, some parts of federated messaging systems are beyond their reach yet appear to be required to comply with the Code.
The petition also argues that the Code is designed to regulate large corporations that monetise users and their data, but that open-source communities have different motivations and lack the resources to comply with its requirements for rapid removal of content and recording users' true identities.
Another issue raised is that open-source communities operated from India may have members around the world, and the Code's prohibitions on obscenity will create odd cross-cultural moments.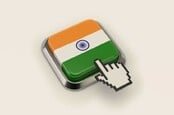 WhatsApp in India? A probe into Facebook privacy, citizen cyber-cops absolved, and censorship criticism
READ MORE
Arimbrathodiyil also objects to the Code on grounds it violates other Indian statutes, infringes on Indians' right to privacy, was introduced without proper consultation, is unhelpfully vague in many of its provisions, and to top it all breaks encryption which just won't be good for anyone in the long term.
But his overall theme is that open-source software is integral to the technology world but making it and its users subject to the Code will impose crippling compliance burdens on those who would use FOSS for good.
"The compliances under Rule 3, sub rule 2 will force the Petitioner to discontinue his work," Arimbrathodiyil states. "As such the Petitioner is made to choose between the option of complying with the heavy compliance burden placed on them under the Intermediary Rules, 2021 or taking a legal risk of not responding within 24 hours to the numerous requests it might be getting from the public."
"It is not possible for the Petitioner who manages a volunteer driven community to be able to respond to the sheer volume of legal requests. Thus, the Intermediary Rules, 2021 make it difficult for the Petitioner to run its service."
Arimbrathodiyil wants the Code struck down as unconstitutional. The court in which he has filed is the ultimate tribunal of the State of Kerala. Success there would likely see the case heard again in India's Supreme Court, the nation's highest court. Numerous other cases have been filed against the Code, but it's been backed by industry group NASSCOM and the ruling BJP. ®