FreeBSD gives ARM64 green light for production over x86 alternative's 'growth trajectory'
Unix-like operating system is hilarious – even the support is in tiers
---
The FreeBSD project will offer "Tier 1" support to 64-bit ARM processors in FreeBSD 13.0, expected to be released shortly. The only other Tier 1 platform is AMD64.
FreeBSD defines four tiers of platform support, with only Tier 1 fully supported for production use. Tier 1 architectures have official release images and full documentation. There is also a commitment that changes to the main tree of source code must not "knowingly break the build of a Tier 1 platform."
Tier 2 platforms are for developmental and niche architectures, or those reaching end of life. In FreeBSD 13, 32-bit x86 has been demoted to Tier 2 from Tier 1. There is a big difference: Tier 2 platforms are "not supported by the security officer, release engineering, and port management teams." Tier 3 platforms are "experimental" and Tier 4 means it is "not supported in any form." The full table of platform support is here.
The ARM64 news was posted by Ed Maste, senior director of technology at the FreeBSD Foundation. Maste said that development on FreeBSD/ARM64 started in 2014 with "generous financial and technical support from Arm."
In order to support its build infrastructure the project has acquired several of Avantek's pricy Ampere eMAG systems, and Maste also promised that "one or more low-cost reference platforms" will be suggested in future.
The reason for introducing full ARM64 support is not only the maturity of the port, but also that "the growth trajectory suggests this will be a significant portion of the market in the coming years," said Maste.
According to AWS, which offers servers running Graviton (a processor using 64-bit Arm Neoverse cores), there is "up to 40 per cent better price performance over comparable current generation x86 instances."
Apple is moving to Arm for the Mac with its new M1 chips, while Microsoft is said to be designing new Arm processors for both Azure servers and Surface devices.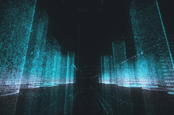 Microsoft is designing its own Arm-based data-center server, PC chips – report
READ MORE
FreeBSD 13 is very nearly done. The fifth release candidate build was issued on 3 April. The schedule suggests that a release announcement may come tomorrow. One thing it will not include is built-in support for the Wireguard VPN protocol following issues with the implementation.
The FreeBSD Core Team said: "WireGuard development for FreeBSD will now proceed outside of the base system." ®