This article is more than 1 year old
New drinking game idea: Down a shot every time Huawei blames US sanctions for the current tech industry woes
Plus: 6G is pointless, and will your next car have 'Huawei Inside'?
Those taking a shot each time Huawei uttered the phrase "US sanctions" during the opening of its 2021 Global Analyst Summit would have been sozzled as the company laid a host of ills at the doorstep of Uncle Sam's "entity list".
Eric Xu, Huawei's rotating chairman, said this morning he did not hold out much hope that things might change under the Biden administration and warned delegates that he expects the company to remain sat on the naughty step "for a very long time."
Xu also blamed US sanctions for the current chip shortage. "Because of the sanctions, we are seeing panic-stockpiling by Chinese companies," he said, telling attendees Huawei estimates that anywhere from three to six months' worth of supply had been snapped up by firms fearful of suffering the same fate as Huawei.
Huawei's 2020 financials tied to fortunes of Chinese clients as non-domestic biz shrinks
READ MORE
In an industry used to a just-in-time approach, such stockpiling can indeed cause the odd supply-chain hiccup or two.
The US first instituted sanctions against the company in 2019, when the Trump administration placed Huawei and 70 or so affiliates on its entity list, which has effectively blocked the Chinese business from buying components from American companies and doing business with any American firms without the US government's approval.
Also as a result of those sanctions, Xu noted the decline in the company's mobile phone business, although he talked up Harmony OS, which Huawei now reckons is now placed third behind the likes of Android and its ilk. He also highlighted a a greater focus on wearables and smart screens as an alternative to smartphones.
Last month, although Huawei did not break out revenue streams, it noted a significant drop in smartphone sales due to supply chain woes in its calendar 2020 results. Even in China, Huawei's smartphone sales fell 13 per cent in the period (to 123.3 million units according to Canalys). Globally, Huawei smartphone sales were down 22 per cent to 188.5 million for the year.
In the short term, however, Huawei must eke out its inventory as best it can until an alternative to the silicon it needs is available. Xu stated that the company could meet its current B2B needs, but warned that "does not mean [the inventory] will last for a long time."
He also noted that Huawei was a big buyer of chipsets (the third behind Samsung and Apple) and held out hope that the size of China's market meant that some self-reliance would be on the cards before long. Xu hoped that suppliers would find a way to remain compliant with the US sanctions while also topping up Huawei's inventory.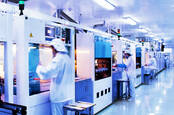 Absolutely fab: As TSMC invests $100bn to address chip shortage, where does that leave the rest of the industry?
READ MORE
American pressure on Huawei's suppliers in 2020 made it impossible for the company's HiSilicon chip division to keep making Kirin chipsets, according to reports. Its relationship with TSMC, which previously produced most of its chips, was severed in 2020 and Huawei remains cut off from other suppliers in the chip foundry sector due to its position on the Entity List.
Complaining about "unwarranted" US sanctions aside, which also cut off the company from any federally subsidised procurement stateside, Huawei was keen to trumpet its prowess in the 5 and 5.5G arena. In this area, the US has also pressured other countries to follow suit with cellular network bans, with some success in the UK and elsewhere.
Xu, however, was refreshingly honest today when asked about the prospects for 6G. Remarking that "we don't yet know what 6G is," Xu suggested that if industry fails to create compelling use cases for moving into the 5 and 5.5G, "then maybe 6G is not needed."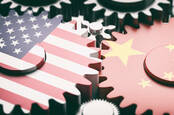 If American tech is used to design or make that chip, you better not ship it to Huawei, warns Uncle Sam
READ MORE
The rest of the Huawei keynote was a mix of survival in 2021, developing technology to reduce energy consumption, moves into optical technology, and an intriguing brand exercise for its autonomous vehicle software. Where a car is equipped with the code (rather than just the odd component or two), Xu suggested a logo: "Huawei Inside."
What could possibly go wrong? ®