This article is more than 1 year old
Microsoft digs deep for chatty AI specialist Nuance, bids $19.7bn to bolster healthcare chops
Hello? Is this thing on?
Microsoft is to buy Nuance Communications for $19.7bn in a bid to bolster its healthcare product line with AI conversational smarts.
The deal, which will see Microsoft purchase Nuance for $56 per share (a 23 per cent premium on Friday's closing price), includes Nuance's net debt.
The move is not entirely surprising. The companies announced a partnership in the healthcare space in 2019 and Microsoft plans to plug Nuance's tech into the Microsoft Cloud for Healthcare which, Microsoft reckons, will double its Total Addressable Market to almost $500bn.
The acquisition, dwarfed only by the $26.2bn purchase of LinkedIn back in 2016, comes almost three decades after Nuance launched.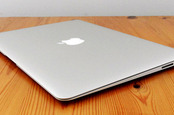 Mac users burned after Nuance drops Dragon speech to text software
READ MORE
Register readers might be more familiar with Nuance's Dragon line of speech recognition products, which were first acquired by Lernout & Hauspie Speech Products and later folded into Nuance. Back in 2018, Nuance enraged Apple loyalists by dropping Mac support for Dragon Professional. Now built on Microsoft Azure, the company's products include the Dragon Ambient eXperience, Dragon Medical One, and PowerScribe One for radiology reporting.
Nuance lays claim to usage by over 55 per cent of physicians in the US and 75 per cent of radiologists. Its software, the company said, can also be found in 77 per cent of US hospitals and makes use of the speech recognition for which it is famed as well as integration with Electronic Health Records (EHR) to ease the burden of clinical documentation.
The company also deals in the dark art of Interactive Voice Response (IVR) as well as virtual assistants, which will doubtless find their way into Teams and Dynamics 365, but healthcare is very much the name of the game.
Handy, because Microsoft is keen to sink its claws into the healthcare industry. It introduced Microsoft Cloud for Healthcare in 2020, and today's announcement is the latest expensive step in its industry-specific cloud strategy.
AI is technology's most important priority, and healthcare is its most urgent application
"Nuance provides the AI layer at the healthcare point of delivery and is a pioneer in the real-world application of enterprise AI," said Microsoft CEO Satya Nadella. "AI is technology's most important priority, and healthcare is its most urgent application."
As, to be fair, are revenues. Nuance reported a drop in revenue to $1.478bn from $1.521bn in fiscal 2020 ended 30 September 2020. The cloud component in healthcare grew annualised revenue run rate by 29 per cent to $386m.
Once the deal is done this calendar year, Nuance's financials will turn up as part of Microsoft's Intelligent Cloud segment.
Mark Benjamin will remain CEO of Nuance, reporting to Scott Guthrie, executive vice president of Cloud & AI at Microsoft. ®