This article is more than 1 year old
The COVID-19 pandemic is still going – and so is the PC buying spree: Shipments up 55% on the Before Times
Highest Q1 figures since 2012
It's still boom time for makers of personal computers. The buying frenzy that started in the pandemic has spilled into the first quarter of 2021 with global shipments into the channel swelling by more than half to a staggering 82 million boxes.
Each of the top five biggest-selling PC brands reported double digit jumps compared to Q1 2020, and even the Others section – comprised of the industry's also-rans – reported big gains.
According to data compiled by Canalys, the total number of PC units shipped globally came in at 82.675 million, up 54.6 per cent year-on-year, or some 29.2 million more machines than were shipped in the opening three months of 2020.
The numbers so far for 2021 looks great in comparison, in part, because last year had a weak start: sales exploded from April onward after employees and students were forced to work or study at home during the various COVID-19 lockdowns, and the PC suddenly became the center of people's universe.
PC vendors were unable to keep pace with the subsequent demand as there simply weren't enough components available in the supply chain – and that purchasing spree has continued into this year, it appears, particularly for laptops. Backlogs on orders, particularly for notebooks, remained a dynamic in Q1, Team Canalys noted. And small biz customers are starting to show up again, it added.
"The supply chain issue plaguing the industry is a good problem to have," Rushabh Doshi, Canalys research director, said this week. "As average prices rise due to the scarcity of internal hardware, innovation in design is triggering long-time changes to the way PC vendors approach supply and demand."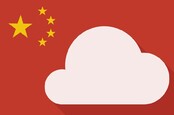 China's 2020 cloud infrastructure spend outpaced the world, says analyst
READ MORE
Shipments of notebooks shot up 79 per cent in Q1 to 67.8 million units, and desktops and desktop workstations fell five per cent to 14.8 million, as the level of decline in those form factors eased slightly compared to trends in 2020. In other words, five per cent down is pretty good for the desktop world.
Lenovo grew faster than that market, up 60.6 per cent to 20.4 million PCs in Q1 2021. HP shipped 19.23 million units, up 64.4 per cent, and Dell jumped 23.4 per cent to 12.948 million. Dell claimed last year it was opting for more profitable deals and selling higher spec machines.
Apple sold 6.6 million Macs into the channel, versus 3.219 million a year earlier, and Acer grew 82.1 per cent to 5.69 million. The "Others" area of the sector was up 45.5 per cent to 17.795 million.
In its market summary, Canalys counted portable PCs, including Chromebooks, and desktops but not tablets.
Ishan Dutt, an analyst at the market researcher, said that despite the best efforts of vendors to ramp up production he expects the "PC market to be supply-constrained for most of this year.
"Adding to this, the potential for more black swan events to create even more disruption and uncertainty looms large. The hindering effect of shortages on countries' economic revivals should be a wake-up call for governments to increase investment in semiconductor manufacturing," he said. ®