This article is more than 1 year old
Beijing steps on Alibaba's Ant Group by forcing it to submit to same regulation as banks
Requires Alipay to open to competition but stops short of ordering company break up
China has again cracked down on Alibaba, this time by ordering its fintech arm Ant Group to become a financial holding company that is subject to tighter regulations.
Chinese regulators met with Ant Group on April 12 to lay out required business changes inspired by Beijing's concern that technology firms acting as finance companies threaten financial stability and can create monopolies.
As a financial holding company, Ant Group would face bank-like regulations. Other Beijing-directed changes include a requirement to open its near-ubiquitous Alipay payment app to competitors, increase consumer lending operation oversight, enhance data protection and reduce the size of its money market fund Yu'eBao. The measures do not require Ant to break apart or spin out any of its businesses.
Ant Group promised full compliance. In a post to Chinese microblogging service QQ the company said: "Under the guidance of financial regulators, Ant Group will spare no effort in implementing the rectification plan, ensuring that the operation and growth of our financial-related businesses are fully compliant."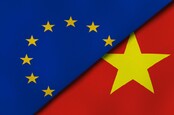 Vietnam reveals state-run Alibaba-and-Amazon alternative, aims it at the EU
READ MORE
The fintech giant promised it would set up a personal credit reporting company and "return to its origin" by focusing on micro-payments.
The People's Bank of China published a transcription of a Q&A session with deputy governor Pan Gongsheng, who outlined the reasons for changes at Ant Group as follows
In terms of regulatory concepts, follow the principle of "same business, same supervision", and strive to strike a balance between promoting the development of financial technology and preventing financial risks.
The requirement to submit to more regulations appears to cap a saga that started in November 2020, when China's government prevented Ant Group from completing a record-breaking US$35bn IPO just two days before it was scheduled. Earlier this week, Alibaba itself received a US$2.8bn fine for breaking antitrust rules.
The interventions suggest Beijing is not pleased that web giants have disrupted the Communist Party's plans for control of China's economy, while showing that even celebrated Chinese entrepreneurs like Alibaba founder Jack Ma be taken down a peg. ®