This article is more than 1 year old
AWS adds local webcam passthrough to both of its remote desktop tools
NICE DCV also gets support for Apple's M1 silicon
If you're looking for another reason to fear webcam complications during a video chat, Amazon Web Services has two things for you.
One comes in a set of handy updates to NICE DCV, the remote desktop and application streaming tool it offers for free to its cloudy customers.
AWS suggests NICE as the best way to use EC2 instances with their GUIs, or to access applications running in its cloud. The tool requires installation on the server, then a local client to connect and stream apps or the desktop.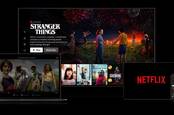 DaaS-appearing trick: Netflix teases desktops-as-a-service product
READ MORE
One of the new updates adds webcam redirection for Windows Server, meaning users can use their local webcam and have its input pass through to video app running in the AWS cloud. AWS added a similar feature to its WorkSpaces desktop-as-a-service just last week.
Coincidence? AWS has not linked WorkSpaces to NICE DCV and suggests the latter as ideal for graphics-intense streaming while WorkSpaces is offered for a wide range of apps.
But we digress.
Another addition to NICE DCV is support for Apple's new M1 silicon. Apple users also get multi-monitor support for the macOS native client.
Other inclusions are:
Support for printer redirection on Linux Server - Customers can redirect print jobs from their DCV streaming session to a local printer;
New APIs to describe servers, monitor server metrics such as CPU and memory utilization, enable capture session thumbnails, and limit the maximum number of sessions per server;
Improved support for the G4ad instance type so that users can use GPU accelerated video encoding using AMD GPUs on this instance type, on Windows and Linux servers.
The new version of NICE DCV can be found here. ®