This article is more than 1 year old
Tencent Cloud opens first Indonesian data center
Jakarta bit barn offers subset of services - CLI, GPU, some storage services, advanced security services and serverless aren't on offer
Chinese web giant Tencent has opened its first cloud data center in Indonesia.
The new facility appears to be a standalone affair, rather than one of a pair or triad that would offer local redundancy. Tencent says it offers "more disaster recovery options in the whole APAC region" as the company also operates its cloud in Singapore, Bangkok, Mumbai, Tokyo, Hong Kong, Seoul and four Chinese cities.
The company says it chose Indonesia so that local customers could put data and compute closer to customers. The new facility therefore boasts backbone access to "all major Indonesian and global internet services providers" and "Tencent Cloud's own high-quality border gateway protocol to cover the entire country."
But the Jakarta facility offers a subset of services.
There's no GPU compute service, serverless offering, API Gateway or storage for files or archives. Also absent are advanced DDOS deterrence, ML-powered Cloud Workload Protection, and SSL Certificate Service. Even the command line interface is not available.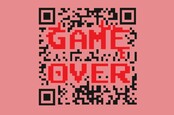 Please stop leaking your own personal data online, Indonesia's COVID-19 taskforce tells citizens
READ MORE
Perhaps more services will become available once Tencent launches its second Indonesian data center, an occurrence expected in August 2021. The Register understands that a second Japanese facility is also in the works.
Tencent has plenty of competition in Indonesia, and more is on the way. Chinese rival Alibaba has been there since 2018 and in March 2021 opened a scrubbing center to enhance its network security services. Google Cloud opened its doors in 2020, while both Microsoft and AWS plan regions in the nation.
Tencent Cloud senior vice president Poshu Yeung's official quote to mark the data center opening tells you why clouds covet Indonesia.
"With a population of 270 million, Indonesia is the fourth most populous country in the world and the largest economy in Southeast Asia." Yeung said. "Given that its population structure is younger, it has a huge internet demographic dividend and its mobile internet market is quickly developing." ®