This article is more than 1 year old
COVID-19 kicks mobile giant CK Hutchison's '3' twice: Robs operator of roaming revenue, sends data use soaring
Many European customers flee, Asia signs up in big numbers
Hong Kong-based CK Hutchison, operator of the "3" mobile brand across several geographies, has told investors that COVID-19 cut its revenues by 8 per cent and profits by 21 per cent, but it also found bright spots of business around the world.
Europe delivered muted financial performance as revenue dipped by 3 per cent year-on-year and margins were flat. Hutchison attributed those numbers to lower roaming revenues - thanks to COVID travel restrictions - while regulations reduced intra-EU mobile charges. Those blows were offset by higher margin contracts. However, the company lost customers: 5 per cent were lost to competitors.
Remaining customers' demand for data surged however. The company's Annual Report [PDF] stated:
Total data usage increased 35 per cent compared to last year to approximately 5,485 petabytes in 2020. Data usage per active customer was approximately 147.7 gigabytes per user in 2020 compared to 102.3 gigabytes per user in 2019.
All that data may have contributed to 3 Group Europe's higher operating costs, which caused adverse year-on-year EBITDA and EBIT. EBITDA margin fell three points to 42 per cent and EBIT was lowered by nine percent due to an enlarged asset base as operations launched 5G. Without the infrastructure investments, EBIT remained level.
3 Group saw EBITDA declines in Italy, Denmark and the UK, and growths in Ireland, Austria, and Sweden. All EBITDA changes were in the single digits, except for the UK which took a whopping 22 per cent hit, partially due to Brexit regulatory changes and COVID troubles.
HTHKH (Macau and Hong Kong) saw a 3 per cent lower EBITDA in 2020 than in 2019 due to lower interest income and COVID travel restriction, all offset by the company controlling operating costs.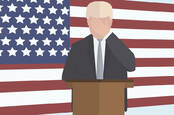 Hong Kong's Hutchison Group, which runs mobile carrier '3', protests as USA puts it on new China ban list
READ MORE
HAT (Indonesia, Vietnam and Sri Lanka) saw a 25 per cent increase in customer accounts in 2020. Most users (70 per cent) reside in Indonesia, where widespread 4G infrastructure exists and active customer accounts grew by 31 per cent in 2020. Yet Indonesia only had a 6 per cent revenue increase in 2020. Vietnam accounts for 23 per cent of total active customers and had an 11 percent revenue increase. Sri Lanka lost 10 per cent of revenue and 7 per cent of its active customer accounts, but managed to grow EBITDA by a factor of 48 as it stabilizes and onboards its customer base.
All losses and sales in 2020 are colored by CK Hutchison's sale of its tower assets, a Q4 deal that will bring in in €10bn ($12bn) if approved by regulators and according to CK Hutchison, allowed the company to "focus on developing its networks and IT platforms." ®