This article is more than 1 year old
Nigerian email scammer sent down for 40 months in the US, ordered to pay back $2.7m to victims
Among the victims: the United Nations
A Nigerian email scammer based in New York was on Tuesday sentenced to 40 months in prison, and ordered to pay back $2.7m in stolen money.
Ifeanyi Eke, who also went by the name Luther Mulbah Doley, had pleaded guilty to one count of conspiracy to commit wire fraud, and will serve three years of supervised release following his stretch in the big house. He is also likely to be deported since he came to America from Nigeria in 2016 on a temporary work visa.
As opposed to the infamous Nigerian email scams where people pretended to be heirs to fortunes and devised various ways to get victims to send them money to access their funds, the scam run by Eke and three other Nigerian conspirators was significantly more sophisticated, the indictment states [PDF].
They targeted large organizations and researched their victims, setting up identical companies to businesses that the targets' already had a business relationship with. They then sent fake invoices via spoofed email addresses with wire details linking to real accounts setup under the same names.
The money was then withdrawn in the form of cashiers' checks and the scammers moved on. Incredibly, the the largest single haul was $188,815 that they conned from the United Nations. For two years, the four men used no less than 17 aliases to avoid detection and managed to bring in $2.7m from 35 different groups: an average of just over $77,000 each time.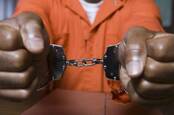 Someone's getting a free trip to the US – well, not quite free. Brit bloke extradited to face $2m+ cyber-scam charges
READ MORE
Eke's lawyer argued [PDF] that he was unwittingly pulled into the scam by the others. "As Mr Eke became better acquainted with Ashu and Ironuah, he learned that the two were involved in a money-making scheme and was presented with an opportunity to join. Mr Eke, who had come to the United States with little, was still living in Ashu's basement and decided to join the conspiracy."
His lawyer even argued that the fact that Eke has only used one aliases and had used several accounts that he opened in his own name as evidence that he was "a particularly unsophisticated participant" and so should be dealt with leniently.
"Though Mr Eke is prepared to accept responsibility for his participation in the fraud scheme, he did not participate without experiencing internal conflict" they said.
Apparently Eke was upset about the $188,000 stolen from the UN, so much so that he didn't cash the check for a whole three days. "Mr Eke's ethical concern was assuaged and overcame by his desire for material success," his lawyer explains.
The FBI was notably less sympathetic, stating that Eke had not only knowingly engaged in the fraud countless times but had also supervised several of the scams. "In addition to receiving and dissipating victim funds directly, Eke managed and supervised other members of the conspiracy, including by arranging for co-conspirators' accounts to receive fraud proceeds, receiving and communicating wire transfer information contained in victim emails, and coordinating the acquisition and deposit of checks representing fraud proceeds," it said [PDF]. "In total, Eke is responsible for actual losses to 35 victims totaling approximately $2.7 million."
Eke's lawyers asked for 30 months behind bars and three years of supervised release; the government asked for 63 to 78 months in the clink; he got 40. ®