This article is more than 1 year old
Element rolls out bridge for Microsoft Teams to cross into Matrix's encrypted comms land
For a small fee, of course – and no video or voice yet
Exclusive Element Matrix Services (EMS) is asking users tied into Microsoft's Teams platform but who "actually want [end-to-end] encrypted secure comms" to take a stroll over a newly built bridge to its own message network.
The managed bridge permits Teams users to message EMS users and vice versa while staying in their respective apps. Both group and individual messaging are supported as well as unlimited users over unlimited channels. There is, however, a cost to the managed service.
Matthew Hodgson, co-founder of Matrix and Element, told The Register that the cost of the Teams bridge service would be 50 cents per user per month from the Teams side, and "from the Matrix side, there isn't any additional cost at all, people are just using Matrix."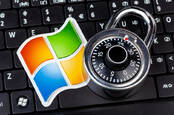 Microsoft promises end-to-end encrypted Teams calls for some, invites you to go passwordless with Azure AD
READ MORE
Hodgson was unable to resist a small dig at Teams, and highlighted a use case where a company's infosec team might prefer to use Matrix "because they actually want to have encrypted secure comms" but make use of the bridge to tap into Teams-based corporate communication.
Teams messaging data is currently encrypted at rest and in transit, but not end to end.
Critics might say that 100 per cent end to end encryption - coming later this year for Teams - is not strictly necessary in a centralised system like Teams, but folks in infosec likewise have very strong feelings about it.
Video and voice calls? Not yet
The bridge itself is not going to drop into the open-source Matrix code any time soon. Hodgson explained: "This is an entirely new bridge that we've built as Element exclusively for Element Matrix Services, which is the SaaS hosting platform we provide in order to keep the lights on for Matrix development and for Element in general.
"We are taking the position that people who are rich enough to buy into Team's ecosystem and throw lots of money to Microsoft might as well throw a little bit of money to Element to keep funding Matrix development."
Teams video and voice calls are not yet supported. "It's honestly a much more technologically hard problem to solve than bridging the messages and file transfers and reactions and all that sort of thing that we do today," Hodgson said.
"There isn't an API for it on the Microsoft side and, frankly, the experience of just providing a link that you click through and it pulls up a browser which gets you into the conference, pragmatically speaking, is good enough."
A company's infosec team might prefer to use Matrix 'because they actually want to have encrypted secure comms'
Plans are afoot to support Discord's video and audio chats, but for Teams "our starting point is to make sure that we have that solid foundation to build on."
Matrix recently hit the 30 million user milestone, although Hodgson's fellow co-founder, Amandine Le Pape, cautioned that a substantial number were bridged into Matrix but still addressable via the system.
Hodgson added: "I think it's legitimate to count them, though, because actively they are participating in Matrix if they want to or not, because people are talking to them on the Matrix side of the world."
It's 'deeply hypocritical to deny citizens the same privilege that the government has'
On the subject of encryption and security, Hodgson noted that several countries had, at various times, wrung hands over the potential for miscreants to make use of secure communication tools like Matrix, before adding: "But on the flip side, they're using it for their own governments. And it would be deeply hypocritical to deny citizens the same privilege that the government has."
As for the future, as well as developments in file sharing, collaboration and improvements in voice and video calling, peer-to-peer Matrix is, according to Hodgson, "a huge next-generation thing" and sees the entire stack running inside an app.
He showed off a scenario that made use of Bluetooth beacons on mobile devices to dodge internet unavailability and enthused about the potential coming down the line over the next year: "You don't need to pick a server, you don't even need to pick a hosted server from us, you just start off naked, bobbing around in the peer-to-peer Matrix network."
Now there's an image to conjure with. ®
Updated to add at 11:20 UTC on 15 April:
Microsoft has been in touch to say: "The end-to-end encryption option for Teams 1:1 ad hoc VoIP calls will be available in preview to commercial customers planned for the first half of this year. Organisations will have the ability to enable E2EE capabilities for 1:1 ad hoc Teams VoIP calls, and Microsoft will work to bring E2EE capabilities to online meetings later."