SAP's operating profits might be down but cloud-fixated ERP biz thinks things are looking up enough to hike full-year guidance
Shrugs off 21% slump – that's just infra shift, share awards
SAP says cloud sales jumped 7 per cent in its Q1 and has upped full-year forecasts on renewed hopes for higher growth, indicating senior execs reckon customers will begin spending in greater numbers this year after projects slowed in pandemic-struck 2020.
For the quarter ended 31 March, cloud revenue came in at €2.14bn, up 7 per cent, software licences also expanded 7 per cent to €480m, but software support shrank 5 per cent to €2.8bn and services revenues was down 18 per cent to €900m. All of which meant group turnover fell 3 per cent to €6.35bn.
These are preliminary numbers and subject to change when SAP publishes the final set on 22 April. SAP said it has seen a "sharp acceleration" in new cloud business, described software licence as "strong," and talked of "significant competitive wins," not least of which was Google switching from Oracle.
The decline in services reflected the sales of SAP Digital Interconnect, which contributed about €90m of service revenue in Q1 2020, the company said.
"The first quarter of 2021 was unique in many ways. We had the highest order entry growth across cloud and software in five years," said CFO Luca Mucic. "In the mid term SAP's expedited shift to the cloud will accelerate spline growth and significantly increase the resiliency and predictability of our business."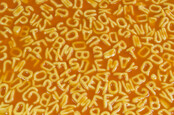 Another SAP in the face for Oracle: Alphabet soups up financial software by moving off Big Red systems
READ MORE
It's small wonder SAP is trying to emphasise the cloud – the company's abysmal reforecast for 2020 in October led to a 23 per crash in its share price as software licensing revenue slumped by a fifth but cloud rose 17 per cent.
It was clear that moving to the cloud with SAP was not a simple process and so the ERP giant has since pushed out the RISE with SAP initiative, designed to make the process less arduous. SAP said it expects the programme to help it convert €5bn in support and software licences to cloudy subscriptions in five years.
CEO Christian Klein, whose financial package was clipped due to the share price slide last year, said: "RISE with SAP is rapidly becoming a massive accelerator to our customers' business transformations with out platform at the centre."
He added that SAP and its 22,000 integrators, resellers, and other third-party sellers built an "innovation pipeline" and "are well on track with our strategy to deliver robust cloud growth."
Despite all the bullish talk, operating profit was down 21 per cent in Q1 to €960m, which the company said was primarily due to the shares-based compensation related to the Qualtrics IPO as well as restructuring expenses connected to the "accelerated harmonization of SAP's cloud delivery infrastructure."
Cameron Naylor, analyst at Megabuyte, said today that SAP had kicked off this year "on the right foot, stemming licence revenue declines, maintaining Cloud momentum (highest order entry growth across Cloud and software in five years), and further improving the operating margin (highest level in a decade).
"Meanwhile, its new offering 'RISE with SAP' has shown good early traction, with this only expected to further accelerate Cloud growth and revenue visibility. [But] how much RISE becomes a transformational piece of SAP's portfolio is still up for debate, with UK SAP consultancy partners likely watching its progress with a close eye and figuring out exactly what it means for their own strategies." ®