Updated Tata Consultancy Services won just seven new customers* in its fiscal 2021, and went backwards on revenue and profit.
The company's Q4 and full FY 2021 results, released Monday, revealed annual revenue of $22.174bn, a 0.7 per cent jump from FY 2020's $22.031bn but a 0.8 per cent dip after exchange rates were taken into consideration.
Net income for FY 2021 was $4.513bn, down from the previous year's $4.541bn.
Q4 2021 offered nicer numbers, with revenue of $5.989bn a 10 per cent year-on-year jump (5.9 per cent in constant currency). Net income of $1.267bn was well up on last year's Q4 result of $1.096bn.
The company took the unusual step of offering a breakdown of customer numbers and revenue, as follows.
| Revenue | Q4 2020 | Q32021 | Q42021 | YoY Growth |
| --- | --- | --- | --- | --- |
| US$ 1m+ | 1072 | 1077 | 1096 | 24 |
| US$ 5m+ | 565 | 565 | 569 | 4 |
| US$ 10m+ | 391 | 386 | 387 | -4 |
| US$ 20m+ | 240 | 229 | 228 | -12 |
| US$ 50m+ | 105 | 97 | 101 | -4 |
| US$ 100m+ | 49 | 48 | 48 | -1 |
| Totals | 2422 | 2402 | 2429 | 7 |
Speaking on the company's earnings call, execs focused on Q4 growth. CEO and managing director Rajesh Gopinathan said core transformation, cloud migration, and modernization of applications and data were the most in-demand services. The CEO added that TCS sees increased interest in outsourcing as organisations work to create digital experiences, some of them rushing to do so as the COVID-19 pandemic has seen customers acclimatized to doing more business online.
Gopinathan opined that TCS's application portfolio, and general expertise, is made to meet the moment.
But he also said that the way IT projects are conducted these days makes it hard for TCS to forecast its future.
Asked by Nomura analyst Rishit Parikh to comment on future total customer value metrics, Gopinathan said: "We are in unchartered territory on this currently. So I don't want to comment on what should be the trajectory forward," adding: "We see the mix changing over time."
"Many of the transformation programs nowadays get conceptualized as a series of sprints rather than as one single mega program," the CEO said. While that means TCS can win more smaller deals, it becomes harder to forecast the company's fortunes compared to when it was winning long-term engagements.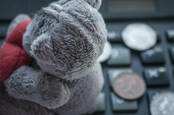 Tata says hello to £14.5m 1-year contract extension for UK child support system, while DWP figures out how to procure a new one
READ MORE
Gopinathan was bullish about TCS's prospects, telling investors its software portfolio, agile toolkits, and understanding of different market segments are all assets in the current environment.
The CEO also pointed to the 40,185 staff hired across the year, bringing total headcount to 488,649, as a sign of strength. Staff attrition in IT services was a record low 7.2 per cent, though CFO V Ramakrishnan tipped that metric to rise slightly in future.
The company's numbers carried an asterisk regarding legal proceedings – almost certainly the case in which American company Epic Systems claims TCS pinched corporate secrets during an engagement. TCS has disputed that accusation and a $140m penalty handed down by US courts in August 2020. ®
Updated at 16:13 UTC to add
*We are happy to clarify that TCS lost 21 customers last year. They added 28 in the same period, which means that seven customers is the net addition.