Telecoms Diversification Task Force urges UK government to give smaller hardware vendors a bigger slice of the 5G pie
Filling the void left by Huawei
---
Smaller telco kit makers should provide 25 per cent of the equipment used in Britain's 5G networks following the removal of Huawei, according to the recently formed UK.gov-backed Telecoms Diversification Task Force.
The Task Force's report, seen by the Financial Times, also urged the UK government and its Western allies to formalise new telecoms standards that would form the basis of how networks work beyond the 5G era.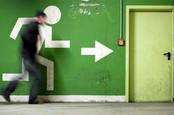 UK smacks Huawei with banhammer: Buying firm's 5G gear illegal from year's end, mobile networks ordered to rip out all next-gen kit by 2027
READ MORE
At present, most UK 5G networks use hardware made by Nokia, Ericsson, and Huawei. That already narrow pool of competition is set to shrink further following the UK government's decision to ban gear from so-called "high risk vendors." This most notably includes Huawei as well as fellow Middle Kingdom bogeyman ZTE.
Huawei is to be booted from all the networks run by mobile operators by 2027. The cost of this rip and replace project is estimated to be £2bn and will delay the roll out of 5G networks by up to three years.
The much-maligned organisation was deemed to be a security risk by Trump and his cohorts in Washington, and pressure was subsequently applied to the UK and other allies to exclude Huawei from networks amid allegations the company is a stooge for China's ruling administration.
The emergence of OpenRAN as a viable alternative to the previous vendor-driven, vertically integrated approach to building mobile networks has opened the door to competition from newer, smaller vendors.
These include a raft of upstarts as well as more established outfits such as NEC, which has partnered with the Department for Digital, Culture, Media and Sport to build and test 5G OpenRAN networks in Wales. The first masts from this initiative, dubbed Project NeutrORAN, are expected to be deployed later this year.
Additionally, Vodafone has confirmed plans to replace its estate of Huawei-made 4G masts across rural Wales and the South East of England with OpenRAN alternatives. While selected vendors have not yet been announced, Vodafone isn't short of options. Potential suppliers include America's Airspan, HPE and Parallel Wireless; Japan's Fujitsu and NEC; China's Comba Telecom and NTS; and Taiwan's MTI Mobile to name just a few.
If this 25 per cent suggestion becomes law, it could give room for other smaller traditional (non-OpenRAN) vendors to grow in the UK market. Samsung, for example, has a strong foothold in North America and South Korea, but is virtually unrepresented in Britain.
This enthusiasm for smaller vendors suggests an awareness of the issues that led to the current telecoms triopoly in the UK. These were laid out by Canadian academic Amy Karam who, testifying before the Commons Science and Technology Committee, bemoaned a "failure of capitalism" that caused a lack of competition in the less-profitable RAN space.
Karam cited the failure to support Western providers, most notably Nortel, which collapsed in 2009 amid an accounting scandal. The researcher also highlighted the 2005 acquisition of Marconi by Ericsson, which further removed market competition.
The Telecoms Diversification Task Force was founded last September, and is headed by former BT chief executive and UK Minister of State for Trade Lord Ian Livingston.
The primary objective of the group is to create targeted measures to attract smaller competition, which would supplement the existing "safe" Scandinavian suppliers. Another major focus is bolstering research and development, particularly when it comes to establishing open and interoperable standards and equipment. ®