This article is more than 1 year old
State of Maine says Workday has shown 'no accountability' for farcical $56.4m HR upgrade
It takes two to tango, says SaaS vendor
Maine has accused Workday of showing "no accountability" for its part in a flawed process to replace the US state's HR system.
Following a request for an official review into the $54.6m project, the Office of Program Evaluation and Government Accountability has published correspondence that Workday would almost certainly rather remain private.
In a May 2020 letter to the SaaS vendor about the replacement of the state's ageing HR and finance system, Kirsten Figueroa, commissioner of the Maine Department of Administrative and Financial Services, said the project last year missed two go-live dates.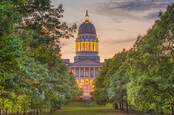 State of Maine orders review of $54.6m Workday project as it alleges delivery failure and threatens cancellation
READ MORE
Evaluation by the project management office discovered "significant gaps in configuration and testing, as well as best practices and methodology that had not been followed," she said.
The office also found that "project timeline contained inappropriate overlapping phases; exit criteria for various testing phases were not met; training and communication were inadequate; knowledge transfer to the State of Maine staff who will be supporting the product was extremely limited."
In the letter, Figueroa said: "There is a shared responsibility for these issues for both the Workday and State of Maine project staff. However, the Workday project staff have shown no accountability for their part in this flawed process…
"Reports to the Executive Steering Committee throughout the project were rosy and optimistic. At no point was the [committee] given any indication of the depth and the magnitude of the problems."
Figueroa went on to express doubt Workday could rectify problems with the project and frustration at the proposal that the state should be charged several million dollars more than agreed to get a usable system.
In a letter dated 25 February, Figueroa wrote to Workday giving it notice that should it fail to remediate issues with the system within 30 days, the state would proceed with immediate termination of its professional services agreement with Workday.
Multiple legacy systems
The history of the project does, however, point to the possibility that problems may not only lie with the vendor.
In 2016, the state signed up ERP vendor Infor to provide the HR system and the pair planned to have the system up and running in 2018. That contract was "terminated for lack of delivery" in June 2018.
Later in 2018, Maine contracted Workday to provide an HR system, this time expecting a go-live date of 2020. That date has now been revised to 2022.
Maine currently uses multiple legacy systems which led to integration problems, inherently inefficient processes, and incompatibility with systems that are no longer supported.
In a March 2021 letter to the Joint Standing Committees on Appropriations and Financial Affairs, Figueroa wrote that "significantly out-of-date computer systems" also required knowledge of computer languages that are no longer taught. She added that the problems had led to "considerable administrative burden and/or cost for the upkeep and functionality of these legacy systems" as well as "vulnerability to cyber-attack and/or malfunction."
Workday has been contacted for its response to the state's allegations.
Earlier Workday told The Register it was "committed to partnering with the State of Maine to successfully complete this project."
A spokeswoman went on to explain that "technology deployments are highly collaborative and require all parties, including customers, to participate and deliver on their commitments, and we have been doing our part to try and engage with the State to move the deployment forward. The State of Maine has no basis to terminate our agreement for cause." ®