A new social media network that promises its users untrammeled free speech won't allow "The N-word, the C-word, the F-word or God's name in vain."
The new network is called "Frank Speech" and is backed by Mike Lindell, who rose to fame as the CEO of My Pillow and has spent the last few years as a fervent supporter of former US president Donald Trump and a peddler of conspiracy theories.
In a video launching Frank, Lindell described the service as "Kind-of like a YouTube Twitter combination".
The CEO added the service is "the most secure" in the field.
"We are going to be attacked but I have my own servers and everything. We are not going to be worried about Amazon taking it down, or YouTube, or Google, or Apple."
But a little ping action reveals that the site does use Cloudflare, which has denied service to far-right news services.
On free speech, Lindell said: "We found from our founding fathers and the Supreme Court and stuff what defines free speech." That study led to the stance not to allow the speech mentioned above, pornography, or threats of violence.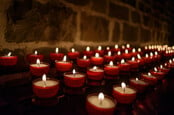 Atheists warn followers of unholy data leak, hint dark deeds may have tried to make it go away
READ MORE
Which is interesting as the Supreme Court's "Miller Test" is often interpreted as allowing much pornography to be considered as permitted speech.
The site launches in coming days and Lindell was also bullish about its scalability, which he claims will mean all comers enjoy a stellar experience.
The CEO said the site has been four years in the making. It may, however, soon have competition as Trump acolytes have suggested the former president has his own social network in the works. ®