This article is more than 1 year old
Windows comes to Apple M1 silicon as Parallels delivers native desktop hypervisor
Meanwhile, ESXi on Arm spotted booting Windows
Two new Windows-on-Arm options have come into view.
The easy option is a new version of Parallels desktop, the company's desktop hypervisor for macOS. Version 16.5. released Wednesday, is now offered in a native version for Apple's own M1 silicon.
Parallels says the new offering is for Windows 10 ARM Insider Preview and "the most popular ARM-based Linux distributions." The company doesn't offer a list of supported Arm distros but mentions Ubuntu, Fedora, CentOS, Debian, and Mint Linux as options for version 16, plus Android VMs.
Parallels claims users will experience up to 30 percent better virtual machine performance when running a Windows 10 on ARM Insider Preview VM, compared to running an x86 Windows 10 VM on an Intel-based MacBook Pro with Intel Core i9 processor.
Coherence mode is also supported, meaning Windows apps behave as if they were native macOS apps instead of requiring users to duck in and out of a VM.
The Register's virtualisation desk has also been shown evidence of Windows running under VMware's experimental ESXI-on-Arm hypervisor.
And yes, Windows works now. #esxionarm https://t.co/sfFL5aYbD1 pic.twitter.com/KKT6pUsZRZ

— driver1998 (@driver1998) April 14, 2021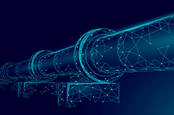 VMware gives its desktop hypervisors the power to spawn local K8s clusters
READ MORE
ESXi on Arm is currently an unsupported tech preview, so perhaps not the best option if you really need to run Windows on Arm.
Nor is the native hypervisor Apple includes in macOS Big Sur, which looks to do the basics well enough but Apple hasn't tied it up in a bow or made it an obvious option in the operating system's GUI. Parallels could therefore be the best game in town for M1-using developers who need a Windows desktop. VMware has hinted at M1 native versions of its Fusion desktop hypervisor, so another option may be imminent. Oracle has not said if its VirtualBox desktop hypervisor will target the M1, but a port is considered very unlikely due to technical issues. ®