This article is more than 1 year old
Home office setup with built-in boiling water tap for tea and coffee without getting up is a monument to deskcess
If only it had a built-in loo and pillow, then we could work 24/7
A luxury desk designed based on what Brits "want to see" in their home office setup is not sure what it wants to be.
Games room specialist Liberty Games says it undertook research to discover UK remote workers' ideal desk and whipped up a concept that "meets all your working-from-home needs."
As technical director Stuart Kerr explained: "With the shift to working from home, we saw an opportunity to create a desk concept that would meet the needs of British home workers. We wanted to make sure we included some fun features in the desk... to ensure people were still making time for themselves. I think the sleek and modern aesthetic of the desk and the cool features make this desk one of a kind."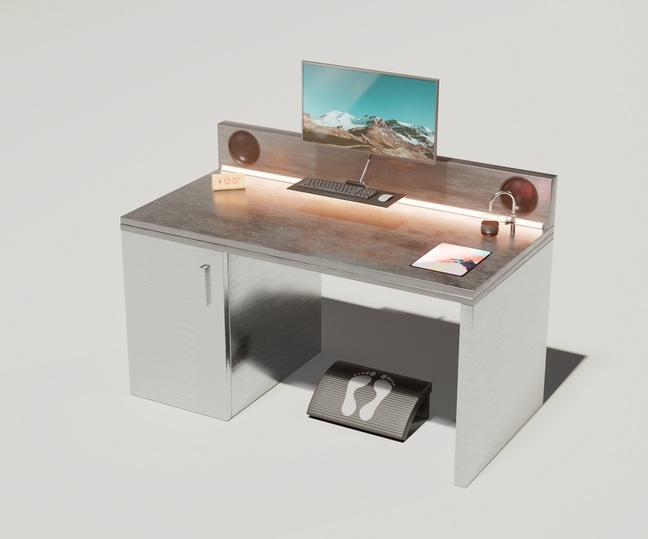 Click to enlarge
This being Britain, a boiling water tap for instant tea and coffee seems to be the killer app here. That is, until you see the other features:
Vitamin D sun lamp to improve your mood and increase overall happiness!
Built-in tablet, ideal for note-taking or illustrative design work!
Built-in speakers to allow you to pop on your favourite playlist whilst you work or connect to your team calls for more concentrated meetings!
Heated foot massager underneath the desk so no more cold or aching feet!
Built-in fridge, where you can chill your beer or wine ready for post-work drinks! You can keep snacks or milk in there too!
Wellness alarm clock, which has pre-set reminders to ensure you take breaks and stand up and walk around!
Hang about. Alarm clock to remind you to get off your sweaty arse? See, maybe you would have already risen several times this morning to grab a beverage or biscuit from the kitchen.
Except you didn't because you got milk out the built-in fridge and rustled up a cuppa with on-hand teabags thanks to the built-in boiling water tap.
Far from promoting wellness, this wunderdesk seems more appropriate to what most of us already are – fat slobs. The only thing that seems to be missing for this purpose is a built-in bog. Just imagine the productivity gains!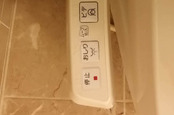 Reg man 0: Japanese electronic toilet 1
READ MORE
The desk is such a textbook solution in search of a problem that it had to create a solution to a problem of its own making by reminding owners that, yeah, getting up every hour or two is probably a good idea lest you fancy a bout of deep-vein thrombosis.
Some other issues: speakers, particularly these monsters, are suboptimal audio devices for videoconferencing – the given use case. Put some bloody headphones on unless your team loves the sound of their own voices echoing back at them.
Heated foot massager? You're at home; wear slippers or toasty socks.
Ah, but we've left one feature out for the sake of comedic timing – the pull-out table-tennis table.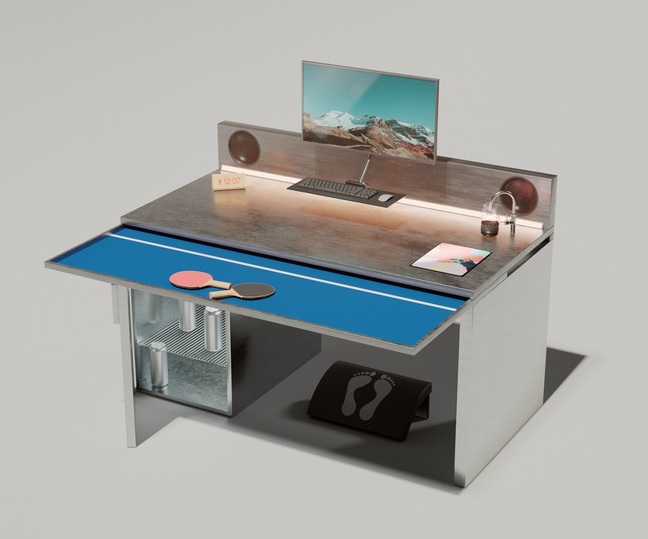 Hello there
Liberty says: "Your lunchtime just got more fun – simply slide out the table, and start your table-tennis battle with your partner, flatmate or family member."
If you can afford the £7,995 asking price for the desk, we sincerely doubt you'd still be slumming it with a flatmate. As for family members, unless you're a multimillionaire, they'd be asking: "Why didn't you refit the bathroom/take us on holiday/do anything besides buying this monument to excess?"
So that'll be ping-pong for one. ®