This article is more than 1 year old
Brit Salesforce exec Gavin Patterson becomes transfer target for controversial European Super League
Ex-BT boss is familiar with the football lifestyle – being paid millions for doing very little
Gavin Patterson, former boss of BT, is in the frame to lead a proposed European football league at the centre of a storm of criticism.
According to Sky News, Patterson was approached informally several weeks ago about the role.
Proposals for the European Super League – which UK football clubs Arsenal, Chelsea, Liverpool, Manchester City, Manchester United and Tottenham Hotspur have agreed to join – include a "new midweek competition" with teams continuing to "compete in their respective national leagues". AC Milan, Atletico Madrid, Barcelona, Inter Milan, Juventus and Real Madrid have also agreed to join the controversial league, which plans say will have 20 teams: the 12 founding members plus the three unnamed clubs they expect to join soon, and five teams who qualify annually according to their domestic achievements.
The proposals have received a barrage of criticism as it is seen as ignoring the views of game-attending fans, being unrepresentative of club achievements, and driven only by profit at the elite member clubs. UK Prime Minister Boris Johnson has joined the critics, vowing to take action to stop the plan.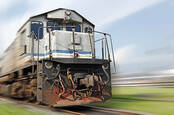 Gavin Patterson's gravy train keeps on rolling as former BT boss tossed two more sinecures
READ MORE
Patterson helped BT Group retain the rights to broadcast Premier League football in 2018, the company having first won the licence to show games in 2012.
Reportedly, Patterson had already been tapped to lead the Premier League in 2018.
His working life has in recent years resembled that of a highly paid player or manager. He left BT in February 2019 but received a total of £1m in pay and pension benefits until October – on the condition he didn't get another job before then.
After which he joined Salesforce in the newly created role of chairman for Europe, the Middle East and Africa – which was understood to be a part-time position.
By February 2020, his achievements in the four months since joining must have been so great that he earned a promotion to president and CEO of Salesforce International, based in London. ®