This article is more than 1 year old
Microsoft pledges Malaysian Azure region after winning government cloud gig
Complete with availability zones, coming real soon now after it turns local kids onto the cloud
Microsoft has announced a new Azure region in Malaysia.
As is often the case, Microsoft hasn't said when its new data centres will fire up or if they'll offer a complete range of Azure services. The company has said that Azure, Microsoft 365, and the Dynamics 365 and Power Platform will be offered.
Microsoft has also pledged to build Availability Zones, suggesting at least three data centres will be constructed.
So get excited, Malaysia! Microsoft's doing big cloudy things, sometime soon.
The only hint about timing in Microsoft's announcement is that Redmond has been appointed by the Malaysian Administrative Modernisation and Management Planning Unit "to provide cloud services to the Malaysian public sector agencies through 2023."
The Register fancies that Malaysia would quite like to have those services run on local soil before the deal expires.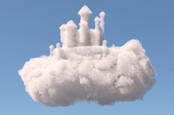 Malaysia using digital MaGIC to join the spend-on-tech-to-defeat-viral-slump club
READ MORE
Microsoft doesn't just announce new Azure regions these days. Instead it reveals enormous programmes of cloud education and community engagement. Malaysia got that full treatment, with Microsoft saying that its local efforts constitute a "Bersama Malaysia" (Together with Malaysia) initiative that will see the company "empower one million Malaysians with digital skills" and "help form the MyDigital Alliance Leadership Council to collaborate on cloud-first and digital-native policy recommendations."
The new Azure region will be in Malaysia's capital city, Kuala Lumpur, which is just 350km from Singapore where Microsoft already runs an Azure region. Around the locale, Microsoft has also broken ground on new Azure regions in Indonesia, Taiwan, New Zealand, and a fifth region in mainland China, and has 16 operational regions in a triangle covering India, Japan, and Australia.
Regional rival Alibaba Cloud already has a region in Malaysia, and Tencent has a joint venture with a local outfit. But AWS, Google, Oracle, and IBM haven't bothered with Malaysia to date. Microsoft will therefore face limited competition, but all its western rivals are not very many milliseconds away in Singapore. ®