This article is more than 1 year old
Bank of England ponders minting 'Britcoin' to sit alongside the Pound
Taskforce and two forums to consider Central Bank Digital Currency
The Bank of England and HM Treasury have formed a Taskforce to "coordinate the exploration of a potential UK Central Bank Digital Currency" (CBDC).
Let's call it "Britcoin".
A Bank of England announcement quickly points out that no decision has been taken to greenlight Britcoin and omits any mention of why the time is right to ponder a digital currency.
But the bank has nonetheless decided to "engage widely with stakeholders on the benefits, risks and practicalities" of a CBDC.
So broad is the effort to ponder a CBDC that four new bodies have been created to do the job.
One is the Taskforce, which "aims to ensure a strategic approach is adopted between the UK authorities as they explore CBDC, in line with their statutory objectives, and to promote close coordination between them," the announcement says. To make that happen, the Taskforce will:
Coordinate exploration of the objectives, use cases, opportunities and risks of a potential UK CBDC
Guide evaluation of the design features a CBDC must display to achieve our goals
Support a rigorous, coherent and comprehensive assessment of the overall case for a UK CBDC
Monitor international CBDC developments to ensure the UK remains at the forefront of global innovation
The bank has also created a "CBDC Engagement Forum to engage senior stakeholders and gather strategic input on all non-technology aspects of CBDC." Members will be drawn from financial institutions, civil society groups, merchants, business users and consumers.
Techies are also represented by a "CBDC Technology Forum" that will "engage stakeholders and gather input on all technology aspects of CBDC from a diverse cross-section of expertise and perspectives." Folk from financial institutions, academia, fintechs, infrastructure providers and technology firms will be invited onto this Forum.
Japan tests digital currency, because all the cool kids are doing it already
READ MORE
Also new is a CBDC Unit at the Bank of England itself to lead Britcoin ponderings and engagement at home and abroad. Jon Cunliffe, Deputy Governor for Financial Stability, will oversee the work of the CBDC Unit.
The bank has pitched Britcoin as "a new form of digital money issued by the Bank of England and for use by households and businesses" and said it would "exist alongside cash and bank deposits, rather than replacing them."
Let's get back to the question of "why now?" for the Bank of England?
The Register suggests the Bank of England has moved before it gets left behind. The Bank for International Settlements' late 2020 survey [PDF] of 60 central banks found around 60 per cent were already conducting digital currency experiments or proofs of concept, up from 42 per cent in 2019. The survey also found that 14 per cent were "moving forward to development and pilot arrangements."
The survey also found that preserving the stability of financial systems is a major motivator in case consumers start to prefer unregulated digital currencies or coins in other nations' currencies.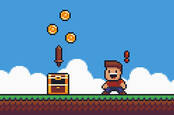 China sets out world domination plan for its digital currency
READ MORE
And which nation is most advanced with tests of its own CBDC, including for cross-border payments, while admitting it likes digital cash because it will let it surveil transactions?
China, that's who.
China has also adopted a very conservative model for its Digital Yuan, restricting issuance rights to big commercial banks rather than link it to the burgeoning electronic payment systems offered by web giants like Alibaba and Tencent.
But China is also clearly interested in the Digital Yuan's potential to handle cross-border transactions, a role in which it could route around some commonly used players in the global payments and banking systems. And those players are dominated by US and European concerns. ®