This article is more than 1 year old
Working from a countryside plot nestled in a not-spot? Consultation opens on new rural mobile planning laws for bigger masts, wider coverage
Here we go again - you don't want them in your backyard, amirite?
The UK government has submitted major reforms to the legislation surrounding how mobile masts are deployed in the English countryside, with the aim of improving overall coverage and expediting the transition to 5G.
The proposed planning rules, which are subject to a consultation, emphasised upgrading existing masts over deploying new ones. Operators would be allowed to increase the width of already established masts by either 50 per cent or two metres (whichever is higher) without the need to obtain prior planning permission.
In unprotected areas (which excludes national parks, conservation areas, world heritage sites, and areas of outstanding natural beauty), masts would be able to reach heights of up to 25 metres. The previous limit was just 20 metres.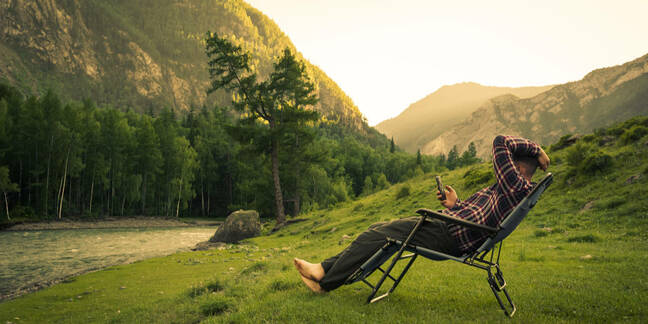 Oh, hello. I'm so glad you like my, er, custom textured wallpaper, because this definitely isn't the only place within 500m of my house where I can get mobile signal...
The proposed change in planning regulation also touched on new builds, with the Department of Digital, Culture, Media, and Sport (DCMS) hoping to see masts of up to 30m in unprotected areas and 25m in protected areas, subject to planning permission. Telecoms masts would also be allowed to be placed closer to highways, and operators would be able to deploy smaller building-based masts without obtaining consent from the local council.
Operators would also be empowered to deploy the thinner "monopole" masts in unprotected areas without having to obtain permission, so long as they inform the local authorities in advance, and the masts measure under 15m.
Similarly, operators would be able to deploy cabinets containing radio equipment alongside masts without having to obtain prior consent, and would have greater leeway to deploy cabinets in already-existing fenced-off compounds.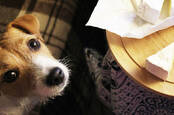 Telecoms Diversification Task Force urges UK government to give smaller hardware vendors a bigger slice of the 5G pie
READ MORE
The DCMS said it aims to shred some of the bureaucracy involved in deploying new wireless hardware, thus reducing overall build times and costs.
The consultation is expected to conclude on June 14, 2021, and will be jointly conducted by the DCMS and Ministry for Housing, Communities, and Local Government (MHCLG).
This has come in addition to an extra pot of money for new masts in rural areas. In March, the government formally announced its £1bn Shared Rural Network initiative, which aims to extend 4G coverage to 95 per cent of the UK's landmass by 2025. The government has committed £532m to this, with industry providing the remaining £500m.
The proposals have been welcomed by industry figures, with Mobile UK head Hamish MacLeod saying:
"We welcome the proposals set out in this consultation which will provide better certainty and flexibility to technological changes required to build world-class mobile networks. We urge the government that to assist mobile companies to meet its ambitious targets for deployment, it brings about legislative change as quickly as possible."
Kester Mann, director of Consumer and Connectivity at analyst CCS Insight, described the changes as "long overdue, but hugely welcome."
"Dated planning laws have hindered mobile network deployment for years, most recently threatening the UK's strong start in 5G. Taller masts enable signals to travel further, providing coverage to residents and visitors over a wider area. But it's vital to strike the right balance between improving connectivity and preserving the beauty of the countryside," he added.
Dated planning laws have hindered mobile network deployment for years, most recently threatening the UK's strong start in 5G
The government had previously been criticised for the slow removal of red-tape in telecoms planning law. In December, the cross-party Digital, Culture, Media, and Sport Committee expressed concern that the absence of any reform would result in the government missing the revised target for 85 per cent nationwide gigabit coverage by 2025.
Speaking to The Register, Sarah Lee, director of policy at The Countryside Alliance, said: "With lockdown, we have found more people working from the countryside than ever before, so the need to eradicate crippling 'not spots' in rural areas has become even more pressing. The Shared Rural Network will connect many rural communities that are suffering due to poor connectivity and this is to be welcomed but for some communities there will be a trade-off where masts need to be extended to provide coverage.
"Consultation with residents is always preferred, especially in areas of outstanding natural beauty or national parks and we would expect mobile operators to work with those communities to site masts as sensitively as possible to limit the impact on the countryside." ®