Chinese officials declare intention to become network superpower, tout glorious 5G rollout that's smaller than local carriers' claims
Great Leap Forward sees broadband speeds surge, 99 per cent of villages hooked up, all for $6/month
China's Ministry of Industry and Information Technology had a busy Monday as it declared the country's intention to be both a manufacturing and a network superpower, and claimed progress towards the latter goal is illustrated with some seemingly odd statistics.
Liu Liehong, Deputy Minister of the Ministry of Industry and Information Technology, told reporters that China's 13th Five-Year Plan, enacted in 2015, delivered a great leap forward in networking capabilities.
The minister claimed the Middle Kingdom has already "built the world's largest information and communication network." Under the last plan, Liehong stated that China's fibre-optic broadband users increased from 56 per cent of connections to 94 per cent since 2015, while gigabit capable passive optical networks now cover more than 120 million households. The minister said the digital gap between rural and urban areas is significantly reduced, by an unspecified amount.
4G base stations in China account for more than half of the global total, he claimed, while the combined reach of 4G and optical fiber means 99 per cent of China's administrative villages are connected to the 'net.
As for 5G, Leihong said 792,000 5G base stations have opened and the country boasts 260 million 5G mobile terminal connections.
The minister's 5G numbers are smaller than those reported late last month by three of China's big telcos. China Mobile, China Telecom and China Unicom said they added more than 300 million 5G subscriptions in 2020 (compared to Leihong's figure of 260 million in total) and more than a million new 5G-enabled base transceiver stations (Leihong offered a figure of 792,000).
More claims abound. End-to-end user experience speed of fixed broadband and mobile networks reached 51.2Mbps and 22.8Mbps respectively, a seven-fold increase compared to 2015, it's claimed.
When compared to an unnamed international speed testing agency, Liehong said China's fixed broadband ranked 18th among 176 countries and regions and the mobile speed ranked 4th among 139 countries and regions.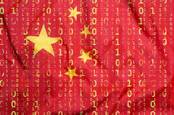 China requires 'self-correction' of monopolistic behaviour by 34 local web giants
READ MORE
Leihong also trumpeted falling connectivity prices in the Middle Kingdom, claiming that in the second half of 2020 average mobile network traffic tariffs dropped by more than 10 per cent, thanks to 5G. He also quoted Global Mobile Communications Association (GSMA) data reporting that average monthly expenditure of mobile communication in China is less than US$6, compared to a global average of US$11.36.
Earlier that day, the Ministry of Industry and Information Technology issued the declaration positioning China toward a role as a dual networking and manufacturing power. Xiao Yaqing, Minister and Secretary of the Party Leadership Group and Minister said in the document that under the 14th five-year plan China "strives to write a new chapter in the construction of a manufacturing and network power."
Yaqing justified the claim to rise in power by pointing to China's 30 per cent of global manufacturing share and calling the country's optical fiber and 4G networks as "the world's largest." Yaqing said China continues to keep ahead in global tech by building on toward 5G commercialization. ®