This article is more than 1 year old
UK Telecoms Diversification Taskforce says Ofcom should take lead to ensure telcos don't rely on too few suppliers
Finding Huawei out of this mess
Ofcom should take a more active role in ensuring the UK's telecommunications providers do not become over-reliant on products from a small number of suppliers.
Or so claims a a new report [PDF] from the Telecoms Diversification Taskforce (TDT), which has urged Government to instruct the British comms watchdog to treat diversification as a "strategic priority."
Although the Ofcom has traditionally governed the telecoms sector with respect to pricing, competition, and spectrum access, it has historically been less concerned with the underlying hardware used by providers. That may change, if the TDT is listened to.
"Ofcom has a critical role to play in fostering the market conditions that encourage and enable operators to diversify," it said.
This could include serving as a facilitator between operators to align network planning, creating a regulatory framework to support new suppliers, and limiting the need for suppliers to meet UK-specific technical requirements.
More specifically, the Taskforce suggested Ofcom works with the government to create the regulatory groundwork that would allow operators to experiment with new OpenRAN technologies. These tests, it said, may result in interruptions to normal service when deployed on live networks, and Ofcom should accordingly relax its requirements with respect to service levels.
The Register has asked Ofcom for comment.
The taskforce heavily criticised the government's "fragmented" approach to coordinating its telecoms diversification policy, with responsibilities spread across myriad government departments and bodies: most notably the Department for Digital, Culture, Media, and Sport (DCMS), but also the Department for Business, Energy, and Industrial Strategy (BEIS), the Home Office, the Cabinet Office, UK Research and Innovation (UKRI), Innovate UK, Ofcom, and the UK Space Agency.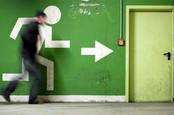 UK smacks Huawei with banhammer: Buying firm's 5G gear illegal from year's end, mobile networks ordered to rip out all next-gen kit by 2027
READ MORE
This, TDT said, has resulted in "siloed and duplicated activity" and created confusion among would-be investors in the UK telecoms market, with government funding opportunities obscured as a result. It urged cross-department cooperation, as well as a "front door" for suppliers and operators to access government advice and support.
On the hardware side, the report expressed scepticism that government funding paid directly to operators could help increase the prevalence of OpenRAN in the UK's networks, citing its understanding of current market conditions. Instead, the government should opt to push funding into research and development with an aim to "catalysing" the UK's OpenRAN and broader telecoms hardware ecosystem.
"The Government needs to consider the case for funding activities that move the market in the right direction, but should be careful and measured in how it does so to ensure it prioritises promoting healthy, sustainable and competitive behaviours where the UK can participate in the supply chain," the report said.
This funding, it added, should go beyond vendors offering software development and radio base stations, but also to support systems integrators, with cash also ploughed into the creation of independent verification and testing facilities. The report also argued that OpenRAN technologies should be the first priority for future government research funding and investment.
Another place where the government could act is in spectrum allocation with an aim to defragment the coveted 3.4GHz and 3.8GHz block, which is increasingly the norm for urban 5G deployments across Europe.
Of this, 270MHz has already been allocated, with 120MHz yet to go under auction. Already there are signs of fragmentation, with Three holding licences for 140MHz split between two blocks. On a technical level, simplifying existing spectrum holdings may reduce one of the major barriers to new entrants.
Additionally, sunsetting the 2G and 3G standards would break these barriers further, the report claimed, as it would reduce the number of cellular standards that new equipment would have to support. Already we're seeing this take place across the world, with Swiss network Swisscom phasing out its 2G network last week in order to repurpose its holdings for 4G and 5G services, and a similar march occurring in the US.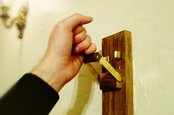 It's better to burn out than fade Huawei: UK rolls out schedule for rip-and-replace rules
READ MORE
In the long term, the government should also take a leading role in establishing internationally focused mobile standards. These, it said, should be forward-thinking and take a view beyond 5G or 6G, and would encompass "broader digital standards" that apply to all components of the network as well as equipment procurement.
In a statement, Matt Warman, Minister for Digital Infrastructure, said he welcomed the taskforce's report, describing it as "instrumental in helping us prepare our networks for next-generation mobile technologies."
Lord Livingston, chairman of the taskforce and former BT CEO, added: "The government's Diversification Strategy set out a clear ambition and the Taskforce has suggested concrete actions and policy recommendations to help it meet its aims.
"The UK now has the opportunity to create a more diverse network and be an international leader in the adoption of next-generation network technology. This will present substantial opportunities for UK based suppliers and users alike."
The Telecoms Diversification Taskforce was founded last September in response to the DCMS's decision to remove Huawei from the UK's 5G networks, and consists of experts across academia and industry. While its main purpose – the creation of this report – has been satisfied, the group urged the government to maintain some level of advisory group as it starts implementing its proposals. ®