This article is more than 1 year old
10 years later, Chrome OS starts to look like a proper OS with hardware diagnostics and the ability to scan documents
Are you really going to replace that battery, though, kids?
Whether it's a chilling situation or a welcome one is up for debate, but what started as an attempt to pare down an operating system to just the browser has become something more fully fledged, as the latest update to 10-year-old* Chrome OS demonstrates.
The newest version of the Linux-based operating system, Chrome OS 90, has been packed with features you'd reasonably expect from a first-class operating system. First on the list: the ability to monitor battery health as well as CPU and memory usage.
On Chrome OS 90, this information has been tucked away in a new Diagnostics app, which can also perform routine performance and health tests to determine whether the machine has an underlying hardware problem.
On the battery front, Google has allowed punters to see the maximum capacity of the battery, as well as the cycle count (defined as the number of times a battery has been charged and discharged). Both are great indicators of whether a battery is in need of replacement, besides the usual tell-tale clue of dramatically shorter endurance.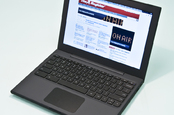 Google Cr-48: Inside the Chrome OS 'unstable isotope'
READ MORE
Although macOS and Windows 10 have supported this for some time (Redmond hasn't made it easy), any sort of hardware-level diagnostics have remained elusive for Chrome OS users.
That said, you could be forgiven for asking what the point is, other than to coax users to replace their existing machines. Most Chromebooks contain internal batteries that cannot be replaced without first opening the machine and detaching a ribbon cable, which most users will find intimidating. Memory tests? Good luck finding a Chromebook with user-serviceable RAM.
Scans at last
Another feature bundled in the latest update is the ability to scan documents from networked printers, or via a traditional USB connection. Previously, Chromebook owners were forced to rely on a traditional Windows or Mac computer, or use a cloud service that plays nice with their chosen device such as HP's Smart service.
In terms of functionality, Chrome OS's scanning tool does the needful, allowing users to select the file-type and destination, with documents stored locally for later use. This would conceivably prove handy for those enduring the tedium of remote learning, allowing young'uns to scan their hand-scrawled work to send to their teacher.
Beyond that, Chrome OS 90 has been updated to support the same Live Captions feature available in the standard Chrome browser, which allows for real-time AI-powered (which is to say laughably inaccurate) transcriptions of everything playing in the window. This tool has been stashed away in the platform's accessibility settings, and is not enabled by default.
Additionally, Google has overhauled the launcher to allow for simple day-to-day calculations and queries, giving easy access to a calculator, weather information, stock prices (quiet at the back), and so on. Previously, the launcher was merely a portal to the user's files and search queries.
In short, Chrome OS 90 is starting to resemble a proper operating system now. This hardly comes as a surprise, given the direction the platform has taken over the past five years, typified by decisions like the ability to run Android apps on compatible machines.
It arrives just weeks after March's education-focused update, which added a slew of school-friendly features, including those designed to support the provisioning and managing of devices. Third parties have also extended the OS further, most notably with Parallels adding the ability to run Windows 10 in a virtual environment.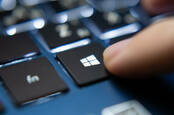 Windows' cloudy future: That Chrome OS advantage is Google's to lose
READ MORE
Chrome OS has enjoyed a renaissance during the pandemic becoming the second-largest desktop operating system by market share, according to IDC, and handily outselling macOS machines during 2020. Not bad considering Google reportedly considered killing the platform just six years ago.
Actually getting your hands on a Chromebook? That's another matter. ®
*Well, sort of. While the first commercially available Chromebooks hit shelves in 2011, the non-commercial CR-48 prototype saw a late 2010 release, with over 60,000 demonstration models distributed to reviewers, developers, and end users. Due to the limited production run and overall scarcity, with many presumably trashed after they entered EOL in 2017, these have become sought after by collectors of vintage computers.