This article is more than 1 year old
India seeks locally developed open source CRM and ERP for government users
#FOSS4GOV challenge will fund and mentor devs and startups to create govtech code
India has challenged local developers to create open-source customer relationship management and enterprise resource management software worthy of use by its government agencies.
The new "#FOSS4GOV Innovation Challenge" builds on India's 2015 policy [PDF] to "endeavour to adopt Open Source Software in all e-Governance systems implemented by various Government organizations, as a preferred option in comparison to Closed Source Software."
The announcement of the challenge trumpets Android's dominant market share among Indian smartphone users s as proof that open source works well in the country, adding that national ID scheme Aadhaar and other government tech projects have also adopted FOSS.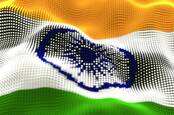 India's open-source community challenges crypto-busting content-removal and ID-recording Code
READ MORE
For now, India sees FOSS CRM and ERP as useful for "Govtech in Health, Education, Agriculture, Urban Governance etc." The challenge is also very much aligned with India's "Aarogya Setu" policy of becoming self-sufficient in information technology, and plenty of other technologies besides.
Introducing the new challenge, Shri Ajay Sawhney, secretary of India's Ministry of Electronics and Information Technology, said: "More such efforts will be forthcoming," suggesting the government will seek more FOSS in future.
Details of funding and support will be announced at a to-be-determined future date. ®