This article is more than 1 year old
Spotlight on Apple, Google app stores: What happened to Tile, Spotify, Match – and that proposed law in Arizona
Guidelines, privacy, security all a smokescreen for monopoly abuse, lawmakers told
Special report Apple and Google were blasted by app developers this week during a US Senate hearing over the tech giant's software stores. Here we summarize that meeting – and take a closer look at why a proposed law in Arizona to tackle the duo's behavior failed to pass.
On Wednesday, senior officials from Apple and Google certainly looked uncomfortable as they were grilled by a panel of US senators for nearly three hours regarding the way the corporations treated makers of iOS and Android software. Led by Amy Klobuchar (D-MN), chairwoman of the Senate's antitrust subcommittee, the hearing focused on how a lack of regulation has helped Apple and Google generate billions of dollars from third-party app makers.
Klobuchar introduced the Competition and Antitrust Law Enforcement Reform Act in February, a wide-sweeping bill to clamp down on anti-competitive behavior by companies across all sorts of industries. Representatives from Spotify, Tile, the Match Group, and the non-profit group Consumer Federation of America (CFA) at the hearing said it wasn't quite enough, though. They all urged Congress to pass legislation specifically targeting walled-garden software stores.
The CFA's Director of Research Mark Cooper said this "may be the most important effort to reform antitrust in the four decades" he's been at the consumer rights group. "Congress should set goals, provide authority, and give power and resources to [government] agencies" to correct the policies of technology titans that force overly restrictive terms on their software and hardware ecosystems. "Congress should clear the decades of malpractice."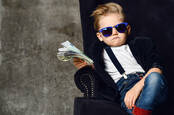 Google halves Android app fee to 15% for lower-earning devs... who aren't responsible for majority of revenue anyway
READ MORE
The subcommittee heard how Apple and Google use their gatekeeper positions of the iOS App Store and Android Play Store, respectively, to unfairly lock out competitors and extort smaller businesses. A key issue is that to reach millions upon millions of iOS and Android users through the official stores, a developer has to get their application through Apple and Google's review processes, granting the pair monopoly control over what software can run on their operating systems. Apple and Google use quality control, privacy protections, and security auditing of application code as smokescreens for anti-competitive behavior, senators were told.
App developers have to abide by a strict set of guidelines to have their products allowed in the app stores, and their apps can be arbitrarily removed at any time.
Where's my money?
One of the most controversial requirements is Apple and Google's notorious revenue levy: developers typically have to hand over as much as 30 per cent of app and in-app purchases made through the official stores.
Crucially, these app makers can't avoid this taxation since they're not allowed to use third-party payments systems if they want to be in Apple and Google's bazaars: software houses and individual programmers have to funnel their sales through Apple and Google so that the powerful duo get their take.
Facing ongoing legal battles over the iOS App Store, Apple last year reduced the paid app and in-app tax to 15 per cent for folks making less than $1m in annual sales through Apple's platform. Google announced last month it will do the same.
But this goes deeper than just raw numbers: the payment levy can be abused to screw over services that dare compete with the app stores' owners, Horacio Gutierrez, Spotify's chief legal officer, said.
Spotify increased its monthly subscription service for its music-streaming app to $12.99 from $9.99 when it was strong-armed into paying the 30 per cent in-app fee. To its horror, Apple later launched its own service Apple Music for $9.99 a month. "They're undercutting us," he said. Gutierrez also said Apple had enforced a "gag order" preventing Spotify from telling netizens that it is cheaper to subscribe to Spotify from its website than from its iOS app.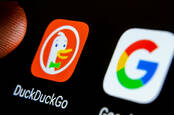 Apple's app transparency rules: Google's privacy labels for Chrome and Search on iOS highlighted by DuckDuckGo
READ MORE
Netflix, meanwhile, got so fed up of Apple eating into its revenues that it scrapped the ability for new and returning subscribers to sign-up through its iOS app. Instead, they're directed to Netflix's website. The video-streaming giant does the same for its Android users.
It should be noted that the fees only apply to apps selling digital services and not physical goods. Orders placed through the Amazon and Walmart apps aren't subject to the 30 per cent in-app tax, for instance, and neither are rides booked through Uber, Lyft, and the like. That said, as announced last year, Google will tighten up its Android store policies from September 2021 to subject more companies and their digital services to the paid app and in-app purchases tax.
The most shocking revelation came from Tile's general counsel Kirsten Daru. Tile provides iOS and Android apps so that people can wirelessly connect to and find their Tiles – small custom-built hardware that you typically attach to your belongings. Let's say you have a Tile in your purse or wallet; you use the app to make the widget chirp to help find it in a bag, or track its location if it's been stolen or lost somewhere.
Daru recounted how Tile – once celebrated as a top iOS app and invited to present at Apple's annual Worldwide Developers Conference in 2018 – fell out of favor after Cupertino made it clear it was developing its own Tile-like gizmo. Lo and behold, Apple finally revealed its AirTag devices on Tuesday. She said Tile had made repeated requests to gain access to Apple's iPhone hardware to utilize ultra-wide band, a type of radio technology that would allow customers to locate their Tiles more precisely.
"Apple refused those requests, yet AirTag is going to use ultra-wide band," she said. "Apple uses privacy as a blanket excuse to subject competitors to different rules."
Apple's chief compliance officer Kyle Andeer was pretty blunt in response: "We did not copy Tile's product. We did not copy Tile's application."
Chocolate factory also has sticky fingers
Although most of the attention seemed to be on Apple, Google is no angel either, it appeared. While it is arguably a privacy win that both mega-corps limit the amount of personal data third-party apps can access, it is a one-sided affair: Apple and Google can mine app users for data, and keep it to themselves.
When senators quizzed both tech giants on whether they used that information to their own competitive advantage, Andeer was unable to give a straight answer. Google's senior director of public policy and government relations, Wilson White, said the Chocolate Factory had strict rules on what could be shared within the internet goliath, and said he would clarify his answer in a written response.
Apple and Google's "stranglehold" on data means that crucial information, such as a user's age, is not shared with the app makers, said Jared Sine, chief legal officer of Match Group, which is also home to dating apps Tinder and Hinge. Smartphone owners provide their dates of birth to sign up for an Apple ID or Google Account, though this isn't passed on to outside companies.
"Apple and Google still allow underage users to download our apps, even when they know the individuals are under 18," he said. "Apple and Google actually make it harder for us to keep our users safe."
Sine also complained about the upcoming Android store rules clarification, saying Match will end up having to hand over 30 per cent of its app revenues despite being assured years ago that would never happen. "Shortly after Google launched its app store, the Google Play Store, Google persuaded us to join the Android ecosystem under the false pretenses of an open platform, where we would not be required to use Google's payment processor or pay the 30 per cent tax," he said in his testimony.
"Now, years after helping establish Google's app store monopoly by bringing our apps and our consumers to its Play Store, Google is reversing field, using its entrenched monopoly power over Android to change the rules on us — tying its in-app payment system to our access to the Play Store starting in September of this year."
Sine said the 30 per cent levy amounted to hundreds of millions of dollars for Google and Apple.