Spotlight on Apple, Google app stores: What happened to Tile, Spotify, Match – and that proposed law in Arizona
Guidelines, privacy, security all a smokescreen for monopoly abuse, lawmakers told
---
Only Uncle Sam can take on Big Tech?
The complaints of anti-competitive behavior against Apple and Google have worsened over the years as the iGiant and web advertising king continue to tighten their grip on third-party apps. Lawmakers in Europe and Australia as well as the United States are starting to take notice.
"Although we can and should use our existing anti-trust laws to address these issues, we can also strengthen our laws," Senator Klobuchar said in her opening statement. She said her introduced bill would expand the power of the Department of Justice and the Federal Trade Commission, giving them a wider reach to enforce antitrust laws.
"We have to have the resources to take on the largest companies in the world. Agencies cannot do that with duct tape and band-aids," she warned.
It will be an uphill battle for Klobuchar to pass her bill; it will need substantial Senate support to avoid being filibustered for a start. All eyes are on Congress to regulate tech titans, though, after similar efforts at the state-level failed.
In fact, state senators in Arizona didn't even bother to vote on a proposed law that would have forced Apple and Google to make their stores more open and less restrictive in the Grand Canyon state. Although Arizona House Bill 2005, sponsored by representative Regina Cobb (R), was top of the agenda at the state senate's commerce committee hearing last month, its members quietly skipped discussing it at all. That meant the proposed law, approved by the state's House reps, won't even reach the Senate floor for a final vote, and thus died at the committee stage.
Sweetheart deal?
David Heinemeier Hansson, creator of Ruby on Rails and founder and CTO of email app Hey, who was preparing to speak at the committee hearing, even suspected Apple may have cut some sort of sweetheart deal with Arizona's politicians to call the whole thing off. State Senator JD Mesnard (R), who chaired the meeting, however, told The Register that most senators were against the bill or on the fence because they believe it should be dealt with by the federal government. It seemed impractical for Arizona to force Apple and Google to operate differently within its state borders.
"On the day of the hearing when some of the committee members started talking to me, they were expressing opposition to the bill," he told us in a phone interview.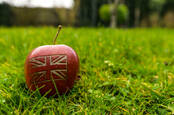 UK monopoly watchdog launches probe after iOS app makers slam Apple software store's draconian T&Cs
READ MORE
"I did a rough head count, and it became clear that there was not enough support for the bill to advance. That was the last committee hearing for us in this session, and we had a lot of things going on. I concluded that HB 2005 was not going to get out of the committee anyway, so we just held it."
He said he appreciated that there were arguments for and against the bill, and although he thought Google and Apple were bullying smaller businesses, it wasn't an issue that could be solved by states.
"Typically speaking, I'm not a big fan of government intervention in business-to-business relationships. But on the other hand, it is a monopolistic situation. I don't like that, and here you have two of them: Google and Apple. Having a rule that applies only in the state of Arizona, however, and not the other states is unusual. It's not practical to enforce something like this state by state."
State Senator Sean Bowie (D), also a member of the commerce committee, agreed. "Is it better to have a patchwork of state laws or one federal law? How will it work for businesses that operate across state lines?" he told El Reg. He said it is especially difficult for states to gamble on such a bill when it hasn't been tested before: the risks of upsetting goliaths like Apple and Google were unknown. "If there were other states that had done this already, we could see its effects but we can't do that here."
Although the proposed law may have made Arizona a more attractive region for app developers to set up shop, as they would face fewer restrictions in the official iOS and Android stores, Bowie isn't confident that enough of them would move to the state to make up for any potential retaliation by the Silicon Valley players. At a minimum, the pair could refuse to do any business in the state, which has a population of nearly 7.5 million, thus rendering any app store advantages in the region moot.
Would such a law really be worth the hassle, some therefore pondered.
For instance, Apple had lobbied hard that it had created jobs and opportunities in Arizona, and that it had opened up a giant data center in Mesa. Even if the bill passed the state senate floor, it would have to be signed off by Arizona Governor Doug Ducey (R), who didn't seem to support it either, Bowie said.
Taking on Big Tech is hard; its tentacles stretch far and wide across the world, extending beyond the reach of any single government. Indie developers and moneybags outfits, such as Spotify and Epic, are beginning to speak out. Lobbyists, like the Coalition for App Fairness, who helped flesh out policy changes in House Bill 2005, have popped up, too.
The tide seems to be turning, and although no new legislation to regulate app stores has passed yet, the fight isn't over – we think it has barely even started. ®