This article is more than 1 year old
China cracks down on web infomercials, which means more compliance chores for Alibaba
Proper customer protections now required, local authorities urged to make new rules stick
China has issued a new code governing "livestreaming" – an emerging marketing practice that has gone big, fast, in China and will be familiar to The Register readers around the world as infomercials for the digital age.
Livestreaming emerged in 2019 and became a huge feature of China's 11.11 unofficial shopping fest in 2021, which takes place on 11 November every year. Big brands use livestreaming to stand out from the crowd during big sales like 11.11, often enlisting a celebrity to spruik their wares, offering limited-edition products, or making deep discounts only available from livestreams. By some estimates, livestreams delivered over $6bn on 11.11 in 2020 alone.
Livestreams are often hosted by big platforms like Alibaba's Taobao, but plenty of other operators and brands have also waded into the fray.
Some are dodgy, which is why China's Cyberspace Administration on Friday announced new regulations covering livestreaming.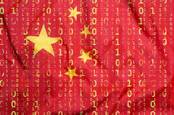 China requires 'self-correction' of monopolistic behaviour by 34 local web giants
READ MORE
As of May 25th, 2021, livestream operators will be required to prove the security of their sites, require registration, protect consumer rights, and ensure content is age-appropriate for attendees. Platforms will also be required to employ moderators who will ensure livestreams are wholesome and properly protect consumers.
Blocklists of both buyers and livestreamers is another requirement, along with others aimed at having livestreamers offer a safe experience.
Local authorities have been told to inspect livestreaming operations, supervise their operations, and punish transgressors.
As Alibaba is one of the larger hosts of livestreams, the new rules mean the e-commerce giant has more compliance work to do after paying a colossal fine for monopolistic behaviour and promising to do better in future.
And Alibaba has already shown it is willing to change: 10 days ago, the company cut costs for its Tmall and Taobao e-commerce platforms, and increased support for merchants, specifically to make them more accessible to smaller sellers. ®