This article is more than 1 year old
Big Blue services enjoy a lie-in: IBM cloud gets the Monday blues and its customers won't have been happy either
Myriad major regions affected in latest wobble
A fresh week and a new crop of cloud woes confronted IBM clients this morning in a bunch of major cities across the planet.
IBM marked the two incidents, both affecting logins, as "resolved" just minutes ago, which will have been cold comfort to those who lost their morning.
Big Blue - which might be how some of its cloud customers are feeling right now - confirmed at 9:31 UTC that it was probing a technical problem in the Washington DC, London, Dallas, Sydney, Tokyo and Frankfurt regions.
Specifically, users were "unable to log on to IBM Cloud Console," confirmed IBM. It added: "We are aware of the issue and are currently investigating. More information will be provided as it becomes available."
IBM attached a severity rating of 1 to the cloud platform incident, which was fixed at 12:16 UTC.
The same glitch showed up last week, along with a flurry of other unintended service delivery wobbles, which isn't a great look for a business that intends to rule the world of hybrid computing.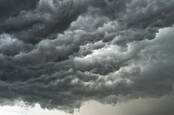 IBM's cloud services echo its Q1 financial results: They're both down
READ MORE
At the same time this morning, IBM confirmed in a separate email that it was trying to find the root cause disrupting the IAM Identity Services affecting the Washington DC, Osaka, São Paulo, London, Dallas, eufr2, Soeul, Sydney, ch-ctu satellite, Chennai, Toronto, Tokyo and Frankfurt regions.
"Customers might not be able to log in to IBM Cloud using IBMid," the email stated.
This IBMid issue was resolved at 12:10 UTC.
The cloud is one of IBM's strategic imperatives: the Cloud and Cognitive Solutions division grew 3.8 per cent year-on-year in calendar Q1 to $5.4bn. The specifc Cloud and Data Platform component grew to $2.866bn from $2.536bn.
IBM says it isn't trying to compete with the giants AWS, Microsoft and Google, which collectively account for upwards of 65 per cent of total public cloud spending in Q4 2020. Instead, IBM wants to plough a furrow in hybrid cloud,
Jim Whitehurst, president at IBM - and former CEO at acquired Red Hat - said at the Morgan Stanley technology conference at the start of March that "at least half, if not certainly the majority of workloads in regulated industries are going to have a hybrid cloud paradigm.
"If we win that, that is a massive opportunity and [I'm] less worried about the individual stand-alone stove type, what can easily go on a public cloud. So we're not trying to win the whole world, we're trying to win clients and workloads that need that hybrid platform. We are clear and by far the leader in that."
Winning would undoubtedly necessitate IBM keeping its cloud services online. ®