Pssst! Wanna rent a cheap, off-the-books, third-gen Xeon Scalable? No SLA attached? We know a cloud that can help
A cloud called Azure, which appears to be previewing a Chipzilla special
---
Microsoft has started a preview of Intel's third-generation Xeon Scalable processors in its Azure cloud.
Unusually, Microsoft has named the exact silicon powering the preview: the Xeon Platinum 8370C from the Ice Lake family.
That device isn't listed among Intel's product list, so we only have Microsoft's scanty specs to go with. Redmond says the CPUs run "all-core Turbo clock speed of 3.5GHz" and offer Intel Turbo Boost Technology 2.0 and Intel Advanced Vector Extensions 512.
A couple of Ice Lake Xeon Platinum models can reach 3.5GHz, and one hits 3.7GHz. But based on party numbers it looks like Intel has cut a chip just for Microsoft, which is not unusual but always intriguing.
The new silicon powers new Dv5 and Ev5 instances, which Microsoft says improve on the price and performance of its current Dv4 and Ev4-series VMs.
The new Dv5-series VMs "offer a balance of memory to vCPU performance with increased scalability, up to 96 vCPUs, and 384 GiB of RAM." Applications such as VDI, e-commerce, web front-ends and CRM are suggested as appropriate uses.
The new Ev5-series also scale to 96 vCPUs but can reach 672 GiB of RAM. Microsoft suggests them as suitable for analytics or financial transactions.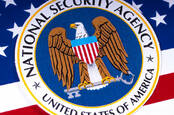 NSA helps out Microsoft with critical Exchange Server vulnerability disclosures in an April shower of patches
READ MORE
The preview offers "price points … significantly discounted compared to future general availability prices", with all four D-series instances and two of the four E-series available now. The other E-series land in May.
Only Azure's East US 2 region hosts the new CPU, but Microsoft promises availability "will be expanded to other regions over time."
Preview billing only offers pay-as-you-go pricing.
Microsoft's announcement also states: "Spot Virtual Machines and Reserved Virtual Machine Instance pricing will not be available during the preview. Prices will vary by region."
If you fancy the preview, Microsoft is accepting applications here, but warns users that applications that use personal or regulated data are not welcome and the usual SLAs do not apply. ®