This article is more than 1 year old
First Coinbase, now Basecamp: Should workplaces ban political talk on internal corporate platforms?
'You shouldn't have to wonder if staying out of it means you're complicit, or wading into it means you're a target'
Updated Project management software maker Basecamp has come under fire for banning its employees from having "societal and political discussions" using their work accounts.
The Chicago-based outfit announced a number of changes to its workplace on Monday, including getting rid of peer-performance reviews, disbanding all committees, and cutting fitness and wellness benefits in exchange for a wedge of cash.
But the rule that has received the most backlash from its own staff and critics outside the business is the one that discourages workers from talking about sensitive issues openly at work. Specifically, staff were told to "refrain" from using the company's own Basecamp and Hey deployment "to discuss societal politics at work effective immediately."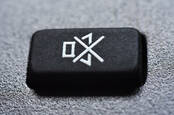 Google bans politics, aka embarrassing stuff that gets leaked, from internal message boards
READ MORE
"Today's social and political waters are especially choppy," CEO Jason Fried said in a statement.
"Sensitivities are at 11, and every discussion remotely related to politics, advocacy, or society at large quickly spins away from pleasant. You shouldn't have to wonder if staying out of it means you're complicit, or wading into it means you're a target. These are difficult enough waters to navigate in life, but significantly more so at work ... And we're done with it on our company Basecamp account where the work happens."
Fried also said that controversial discussions are a "major distraction" and aren't "healthy." People should, instead, have these conversations with co-workers using private channels, whether that's over other messaging apps like Signal and WhatsApp, or through a personal Basecamp account.
David Hansson, creator of Ruby on Rails and CTO of Basecamp, later said in a follow-up blog post that employees should and are "encouraged" to engage in political issues but activism has to be done outside of work.
Not everyone's happy with the decision, however. Some have taken to Twitter to vent their frustrations over having not been consulted about the changes, and are now dismayed by what can or can't be discussed.
Leadership didn't even bother to announce some of those changes internally. We found about them from the blog post. I've found out about significant business and product changes from their tweets in the past. They don't even think work belongs at work.

— George Claghorn (@georgeclaghorn) April 27, 2021
In a now-deleted tweet, a senior Basecamp programmer referred to a list of "funny" customer names that some Basecamp staff maintained, which included American, European, African, and Asian names; it was a list that made other staff at best uncomfortable due to its inappropriateness.
This, according to journo Casey Newton, led to an internal row that ultimately ended with the no-politics rule, a move that ended any debate over the use of harmful language in the workplace.
"Discussions were had with a few core people over time, and feedback was heard on the topic at large, but ultimately David and I are responsible for the decision," Fried told The Register regarding the formation of the rule.
"We knew it wouldn't be popular among some, and said as much in the public post I wrote up. Totally understandable, and everyone's personal take is fair. It's my job to make a decision for the whole company, it's each person's responsibility to make a decision for themselves."
Fried agreed that the line between what is appropriate to talk about at work and not is blurry. "There's no way to define everything up front. But basically all the hard, difficult political issues of the day in America that are not related to the work we do. That could be election politics, riots, you name it. We will continue to engage on political issues related to our business – antitrust, privacy, being against employee surveillance, etc."
... all the hard, difficult political issues of the day in America that are not related to the work we do. That could be election politics, riots, you name it
He also claimed that although the company has broken up various committees – including some that addressed employee diversity – it still has diversity, equity, and inclusion (DEI) in mind. "As far as shaping DEI, everyone has always been, and continues to be, able to share thoughts with Andrea, our head of HR and People Ops. That's her role, her job. Same with product feedback, or technical feedback, or design feedback – you take it to the person in charge."
Basecamp isn't the only company to nudge its employees away from debating political issues internally. Coinbase, a popular cryptocurrency exchange, also urged staff to hold their tongues for the sake of productivity.
"It has become common for Silicon Valley companies to engage in a wide variety of social activism, even those unrelated to what the company does, and there are certainly employees who really want this in the company they work for," CEO Brian Armstrong, said last year.
"So why have we decided to take a different approach? The reason is that while I think these efforts are well intentioned, they have the potential to destroy a lot of value at most companies, both by being a distraction, and by creating internal division."
Do you think that Basecamp's new rules are out of line or reasonable? Let's see what Reg readers think: vote below... ®
Updated to add
Basecamp's Hansson on Wednesday acknowledged the existence of the now-removed inappropriate list of "funny" customer names, and said regarding the no-politics rule:
Yesterday, we offered everyone at Basecamp an option of a severance package worth up to six months salary for those who've been with the company over three years, and three months salary for those at the company less than that. No hard feelings, no questions asked. For those who cannot see a future at Basecamp under this new direction, we'll help them in every which way we can to land somewhere else.