This article is more than 1 year old
It doesn't really matter how many of us gripe about Google, nothing can stop it printing billions of dollars
Profit, sales soar as giant seemingly scales beyond our perception of reality and scrutiny of society
Google-parent Alphabet generated $55.3bn in the first three months of 2021, a 34 per cent increase from the year-ago quarter that exceeded financial analysts' expectations and lifted company shares in after-hours trading today.
Net income from Q1 more than doubled, rising from $6.8bn a year ago to $17.9bn, putting earnings per share (EPS) at $26.29.
Wall Street analysts on average had been looking for revenue and EPS more along the lines of $51.68bn and $15.88 respectively. Alphabet's earnings beat added about 4.5 per cent to its share price once the earnings report was released, a move magnified perhaps by the announcement of a $50bn stock repurchase plan.
"Over the last year, people have turned to Google Search and many online services to stay informed, connected and entertained," said Sundar Pichai, CEO of Google and Alphabet, in a statement [PDF] on Tuesday. "We've continued our focus on delivering trusted services to help people around the world. Our Cloud services are helping businesses, big and small, accelerate their digital transformations."
Google Cloud managed $4.05bn in revenue, up 45 per cent year-on-year, narrowing its Q1 2020 loss of $1.7bn to $974m in Q1 2021.
Ruth Porat, CFO of Google and Alphabet, expressed satisfaction with Google Cloud, citing the quarter's results as an example of the "strength and opportunity in both GCP [Google Cloud Platform] and Workspace [formerly G Suite]."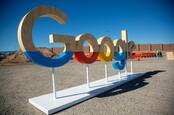 Labor watchdog accuses Google of illegally firing staff in union-busting push – as AI ethics guru Dr Timnit Gebru is pushed out
READ MORE
YouTube ads delivered $6.01bn, up 50 per cent from $4.04bn in Q1 2020. Google advertising meanwhile brought in $44.68bn, up a third from $33.75bn in Q1 2020. Traffic acquisition costs during Q1 2021 came to $9.7bn, up from $7.97bn a year ago.
Alphabet's "Other bets" category, which includes health biz Verily and robo-taxi experiment Waymo, lost $1.15bn on revenue of $198m.
Alphabet also conjured up an increase in net income of $650m, or almost a dollar per share, by recalculating how long it expects its servers and network gear to last. In January, the company adjusted the useful life of its servers from three to four years and of certain network equipment from three to five years. That accounting revision also reduced depreciation expenses for the quarter by $835m.
Questioned about Google's cloud business during the company's conference call for investors, Porat said that while there were some things that improved margins during the quarter (e.g. the equipment lifespan recalculation), Google plans to continue investing in its cloud business.
"As much as operating losses and operating margin will benefit from increased scale over time, at this point we do remain focused on investing to build the organization for long term performance," she said.
Pichai on the conference call struck a more somber tone than might be expected from his celebratory canned remarks.
"After a hard year, people in some parts of the world are beginning to rebuild their lives, businesses, and communities," he said. "But recovery is far from uniform across the globe as the tragic scenes in countries like India and Brazil remind us."
Nonetheless, Alphabet will be making investments in people and office space in anticipation of a more favorable post-pandemic economic climate. "In 2021, in the US alone, we plan to invest over $7bn in offices and data centers, and create at least 10,000 new full time jobs," said Pichai.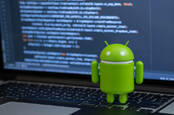 JavaScript developers left in the dark after DroidScript software shut down by Google over ad fraud allegations
READ MORE
Pichai highlighted the role Alphabet and Google continue to play in supporting public health officials and "providing authoritative information" to ameliorate the pandemic. He made an effort to cast Alphabet and Google as allies rather than adversaries being pursued in multiple antitrust cases around the globe and fending off challenges by lawmakers.
"As we look ahead to the rest of 2021, four big themes continue to guide us," said Pichai. "First, building and providing the most helpful products and services. Second, continuing to earn the trust of our users by investing in high quality information and keeping users' data safe and private. Third, strong execution as a company, particularly as we start to reopen our offices. And forth, building sustainable value in our own business and for our partners." ®