India's open-source advocacy org assists lawsuit opposing COVID-19 vaccine policy
Calls for jabs market to be abandoned, and local vaccine IP to be freed
---
India's Software Freedom Law Centre (SFLC), an organisation that aims to "to protect freedom in the digital world" and advocates for the development and use of open-source software, has helped to prepare a lawsuit that calls for changes to the nation's vaccine pricing policy and rollout plans.
Which may seem like a very odd thing for an open-source organisation to do, especially during the very severe second wave of COVID-19 infections that has seen almost two million Indian residents contract the illness in the last week alone.
But SFLC says its actions are motivated by a desire to address the second wave more effectively than the government's new policy [PDF], which calls for half of all vaccines made in India to be acquired by the national government and half sold to other buyers.
SFLC argues this arrangement will make vaccines more expensive, delaying their implementation and making it harder to control the pandemic.
Its other argument is that India should adopt the principles of the Open COVID Pledge, an effort that calls for useful COVID-fighting IP to be licensed for free sharing. Microsoft, Amazon, Facebook, Intel, HPE, and IBM have all signed up to the pledge.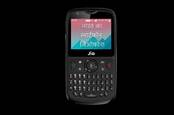 India's contact-tracing app unleashes KaiOS on feature phones
READ MORE
In its announcement of its assistance for the petition, SLFC stated:
The government should share its intellectual property in COVAXIN for the fight against COVID-19,enable technology transfer and capacity building, to facilitate rapid development and dissemination of the vaccine to the public both in India and abroad.
The organisation added that in October 2020 India and South Africa filed a waiver request to the World Trade Organization regarding "patents and trade secrets for the Vaccines to help prevent, contain and treat COVID-19 pandemic." Seeing as India sought that waiver, SFLC thinks it should apply the same logic at home.
The new policy comes into force on 1 May 2021. The petitioners have asked the Kerala High Court to stay the policy. SFLC lawyers appeared on behalf of the petitioner as the case was filed.
India's vaccine policy envisions that "industrial establishments" will buy vaccines to offer in their own private hospitals. The Register is not aware of any large tech companies doing so but has read reports that Infosys has opened a COVID clinic for its staff. ®