This article is more than 1 year old
Oh no it isn't... Oh yes it is... Microsoft confirms OneDrive lives on under Windows 7
Panto season comes early in Redmond as TLS tweaks revive software
Is the OneDrive desktop sync client supported under Windows 7? Despite evidence to the contrary, it appears so.
It's been a few weeks since the issue first reared its ugly head, but Microsoft has finally confirmed to The Register that even though Windows 7 itself is very much out of normal support nowadays, customers hanging on to the venerable OS should still be able to do the file fandango with the Windows 7 OneDrive client.
A spokesperson told us: "Microsoft continues to support OneDrive on Windows 7," so we'd suggest waving this bit of text around if, like our reader Matt, you get told otherwise by helpful support staff.
However, that support does appear to require some tinkering with Transport Layer Security (TLS) as some have speculated. Wisely, Microsoft has been trying to kill TLS 1.0 in its products for some time and, after a pandemic-induced pause, resumed the disablement of TLS 1.0 and 1.1 for commercial customers as 2020 drew to a close.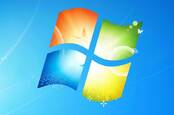 Windows 7 and Server 2008 end of support: What will change on 14 January?
FROM 2020
The problem for Windows 7 users is that the OS uses the older TLS by default and sometimes requires some registry-based encouragement to properly turn off TLS 1.0 and 1.1 in favour of enabling 1.2 by default.
Our slightly alarmed reader Matt ended up also being told by Microsoft's support team to use the dsregcmd utility, which seems a little overkill for a business not running Azure Active Directory.
Still, all's well that ends well. If you're still using Windows 7, the fix above should get things working. Microsoft continues to support the OneDrive desktop sync client for the old OS, although we'd suggest that a move to something more modern is in order.
As for the cause of the sudden borkage experienced by Matt and many others? It seems it is Microsoft making good on its promise to kill off TLS 1.0 and 1.1 support. A shame then that OneDrive's bleating was not a little more helpful. ®