This article is more than 1 year old
Mayday! Mayday! Microsoft has settled on a build and Windows 10 21H1 is inbound
Makes good on its promise to inflict News and Interests on older versions
Buckle up, it's that time again. Microsoft is set to unleash Windows 10 21H1 upon an expectant world, as well as inflict its weird obsession with News and Interests on existing users.
"We believe," said Windows Insider bigwig Brandon LeBlanc, "that Build 19043.928 is the final build for the May 2021 Update."
Microsoft being Microsoft, the company has sent out a number of patch releases since the 13 April debut of that build. So, should that end up being the version emitted (probably in May), users can likely look forward to some insta-patching being needed.
Because that, apparently, is the modern way of doing things. Not that we're at all bitter about wanting to play a game and finding ourselves twiddling our joystick while a humungous patch slithers its way down the internet. Why, therefore, should Windows be any different?
To drive the point home, Windows Insiders in the beta and release preview channels were treated to a 21H1 update in the form of build 19043.964 on the same day. This time the fix was "an issue causing a 0xC2 (BAD_POOL_CALLER) bugcheck when using IOCTL_SCSI_PASS_THROUGH_DIRECT."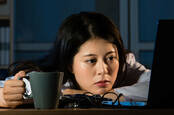 Another reprieve for exhausted IT admins: Looks like there are no whizzbangers in Windows 10 21H1
READ MORE
The May 2021 Update (21H1) will be a minor release, just like the 20H2 release that preceded it. The only notable tweaks are around camera support in Windows Hello, performance improvements in Windows Defender Application Guard, and some changes around the Windows Management Instrumentation (WMI) Group Policy Service (GPSVC) for remote-working scenarios.
It will also receive 18 months of servicing.
The release was accompanied by a patch preview (KB5001391) for Windows 10 2004 and 20H2. The usual raft of fixes, including race conditions that cause high CPU usage (also known as "installing a Microsoft update" judging by the distress of our test rig) also arrived.
In case you were in any doubt about who is really in charge of your taskbar, the patch includes News and Interests function on the Windows 10 taskbar. Still, it can at least be turned off.
Microsoft has an odd obsession with the feature. To be fair, it has tried to shoehorn similar functionality into pretty much every version of Windows since the days of Windows 98's Active Desktop. Why it has decided to inflict it on older versions of Windows (it had previously lurked within the Windows Insider Dev Channel) is open to conjecture; we're sure its all about keeping customers informed rather than any additional revenue drivers.
Some of us may be spared the update for a few more days. The company is planning "a phased and measured approach", which means there is every chance that for a good chunk of users, Redmond has yet to flip the requisite switch. ®